For many, crypto investment is not as glamorous as it seems – and for others, making informed decisions is key to success. Although many crypto projects have struggled to maintain their stance, Decentrland (MANA) and Ripple (XRP) have convinced investors otherwise.
Snowfall Protocol (SNW) is another project seeing huge demand because of its innovative solutions for interoperability. The token has surpassed 4000% in value, and experts expect a 1000x rise. Read on to learn why investors focus on Snowfall Protocol (SNW), Decentrland, and Ripple (XRP).
Why Snowfall Protocol (SNW) is the Must-Buy Coin of 2023
For many reasons, the Snowfall Protocol (SNW) is the first token in which any informed trader or investor should consider investing. The project easily makes it to the top of the next blue chip gem set to change the crypto landscape with its disruptive solution to make blockchain networks more inclusive and flexible for us.
Snowfall Protocol (SNW) has a lot of potential. It is the first multi-chain asset swap that supports multiple blockchain networks and all cryptographic tokens. In other words, with  Snowfall Protocol (SNW), everyone will have equitable and fair access to a one-stop hub to bridge their fungible and Non-fungible tokens to and from over 200 popular blockchains.
Snowfall Protocol (SNW) is looking to take out the barrier blocking interoperability and cross-chain communication with its canonical token bridge and swap/wrap system. This way, anyone can operate and interact with their favorite chains seamlessly and securely at the tip of their finger.
Many people believe that the Snowfall Protocol (SNW) token is underpriced because it is trading at $0.2. Still, experts are confident about a 1000x rise because of its utilities. Since presale started, the Snowfall Protocol (SNW) token has grown enormously by 4000% within two months of launch. The token is still in presale and is expected to launch soon. Therefore, it is not too late to participate in this exciting opportunity. Register for presale and invest now.
Ripple (XRP) Stay Top of Innovative Projects. Experts Advice Investing
Another good recommendation for crypto investment is Ripple (XRP). Created by Ripple (XRP) Labs, Ripple (XRP) was created to bring a scalable blockchain transaction for mainstream adoption. The network is an open and decentralized blockchain protocol for peer-to-peer transactions. Ripple (XRP) became popular because it provides cheaper and faster transactions, something that the Ethereum Ethereum and Bitcoin networks couldn't achieve.
Aside from its successful price actions and movements over the years, Ripple (XRP) is a reliable and stable investment asset. Despite several odds, Ripple (XRP) has remained a billion-dollar asset – thus, you can be sure it is a high-risk, low-reward investment. Also, Ripple (XRP)'s nominal price is low and thus poised for limitless growth in the long term.
Metaverse Tokens Reclaim Their Glory, Decentraland (MANA) Grows by 150%
Technological advancement has brought a new era of virtual interaction with the metaverse. The metaverse concept is slowly becoming a normal part of our lives, and many institutions are venturing into the idea of an immersive experience in a virtual iteration of our world. Since Meta (Facebook) announced its plans for a metaverse – several innovative projects like Decentraland (MANA) emerged.
Decentraland (MANA) is an Ethereum-based metaverse that allows anyone to create, own and monetize content and enjoy an immersive experience. As a leader in the metaverse world, Decentraland (MANA) helps everyone, including brands, institutions, businesses, and individuals, connect and interact.
The hype around Decentraland (MANA) makes it the future of virtual interaction. In fact, Decentraland's MANA token continues to surge as hype for metaverse rekindles again. Decentraland (MANA) token has skyrocketed by 67% in the last 14 days – about 150% this year. Market experts speculate that the metaverse market will grow exponentially in the next few years – thus making Decentraland (MANA) a great investment option.
Snowfall Protocol (SNW), Ripple (XRP), and Decentraland (MANA) Cryptos Are Investments for the Future
Crypto and decentralized finance platforms will definitely play a bigger role in the financial markets in the years to come. While there are many different coins to choose from,  Snowfall Protocol (SNW), Ripple (XRP), and Decentraland (MANA) have the potential to be the best investments to buy now and hold on to for future gains. Of the three, Snowfall Protocol's (SNW) current price makes it the most attractive, simply because it has the possibility to explode when it hits public markets. Anyone looking for a sound crypto investment should consider  Snowfall Protocol (SNW).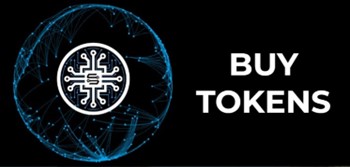 Disclaimer: This is a paid release. The statements, views and opinions expressed in this column are solely those of the content provider and do not necessarily represent those of Bitcoinist. Bitcoinist does not guarantee the accuracy or timeliness of information available in such content. Do your research and invest at your own risk.