Since the introduction of Dogecoin (DOGE), many meme coins have emerged. Despite their humorous origin, many of them have gained dominance while others have fallen off. In contrast, the Snowfall Protocol (SNW) attracts serious investors willing to dedicate their money to innovative projects. The project has clinched its all-time high in value, skyrocketing and price steadily increasing. Read on to learn more.
Dogecoin (DOGE) Still Lacks True Utility
The lack of distinctive utility is a factor hindering Dogecoin (DOGE)'s growth and mass adoption. Understandably, Dogecoin (DOGE) was introduced as a meme coin – a parody after the popularity of Bitcoin in 2013. Barely two years after its launch, Dogecoin (DOGE) became popular but couldn't sustain its value, especially with its inflationary mechanism that increases supply.
Dogecoin (DOGE) can still be regarded as a lesser cryptocurrency because it only serves as a store of value. Over the years, the coin has faced criticisms and been tagged a pump-and-dump scheme that only thrives at the back of its community. Dogecoin (DOGE)'s price bounced off a support level of $0.03 after seeing a huge decline in price. It is currently trading at $0.09 – about 88% down from the all-time high.
Shiba Inu (SHIB)'s Shibarium L2 Solution Boost Its Price
Shiba Inu (SHIB) is another meme coin that saw explosive growth following its introduction in 2021. Its light-hearted approach to developing a community-driven project garnered so much attention, and in less than a year, Shiba Inu (SHIB) spiked by more than 20000%. However, like its predecessor, Shiba Inu (SHIB) found it difficult to steadily maintain its ground.
After peaking at an all-time high value of $0.000088, Shiba Inu (SHIB) fell by more than 93% to $0.000007. Meanwhile, many investors remain skeptical about the long-term viability because Shiba Inu (SHIB) is controlled only by the Shiba Inu foundation. Thus, this centralization is a major turn-off for many people. Since the beginning of the year, Shiba Inu (SHIB) bounced off its November-Decemeber lows and moved higher amid positive sentiment following the launch of Shibarium, the platform's layer-two network.
Snowfall Protocol (SNW) is the Future of Bridging Technology
Snowfall Protocol (SNW) token is a multichain asset transfer protocol that is piquing everyone's interest with its mission to change how blockchain protocol communicates. Unlike meme coins, Shiba Inu (SHIB) and Dogecoin (DOGE), which have no distinct use case, Snowfall Protocol (SNW) was introduced to cut the technical barrier between chains. It simplifies chain-to-chain interaction and opens the door for users to freely and safely transfer funds.
With Snowfall Protocol (SNW), every blockchain network can enjoy total inclusivity, flexibility, and unparalleled interoperability. Thus, anyone can build new apps, participate in its DeFi staking and yield farming opportunities while bridging their assets. At the pinnacle of its cross-chain ability is the canonical and swap/wrap bridge. This gives support for not only cryptocurrencies but also non-fungible tokens.
Snowfall Protocol (SNW) is enhancing interoperability. This important use case has raised the value and demand for Snowfall Protocol (SNW) tokens in presale. So far, the Snowfall Protocol (SNW) token has zoomed past $5 million in presale. The final round is still going on for $0.2 – about 4000% growth since launch. Experts have predicted that the Snowfall Protocol (SNW) token is a gem that will shine in 2023.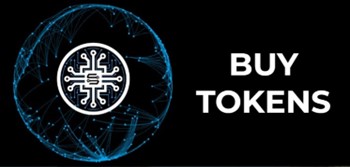 Disclaimer: This is a paid release. The statements, views and opinions expressed in this column are solely those of the content provider and do not necessarily represent those of Bitcoinist. Bitcoinist does not guarantee the accuracy or timeliness of information available in such content. Do your research and invest at your own risk.