The crypto space and blockchain technology are filled with numerous opportunities for investors. For years, Bitcoin (BTC) has been the premier asset and the main focus of many investors. New projects like Shiba Inu (SHIB) and Snowfall Protocol (SNW) emerged as better options as time passed.
Snowfall Protocol (SNW) has put a smile on the face of many investors with its massive potential for 1000x growth in 2023. The protocol is an asset transfer ecosystem that aims to take cross-chain communication to the next level. Read on to learn more about the top tokens investors are excited about in 2023.
Shiba Inu (SHIB) Adds Shibarium – Emerges as Top Meme Coin with Killer Utilities
Shiba Inu (SHIB) is no longer a new meme coin in the crypto space. It was created to be the Dogecoin (DOGE) killer, a community-driven initiative to drive Dogecoin out of relevance. As speculated, Shiba Inu (SHIB) is doing great work being the best meme coin. About a year after its launch, Shiba Inu (SHIB) flipped Dogecoin's market cap to become the alpha of meme coins.
While Shiba Inu (SHIB) started as a mere Dog-themed project, it is now a vast DeFi ecosystem with different mind-blowing components. The latest addition was the Shibarium, a layer two scaling solution built on the Ethereum network. Aside from this, the Shiba Inu (SHIB) ecosystem has a decentralized exchange, an NFT project, web3 focused initiative, and a Shibaverse metaverse platform.
Investors are buying Shiba Inu (SHIB) because of its excellent historical price movement. The token exploded within a few months after gaining prominence with several CEX listings. Shiba Inu (SHIB) is currently trading around $0.0000125 – about 80% down from the all-time high price of $0.000088.
Bitcoin (BTC) See Surge in Daily Activities – Heads Above $24k
The crypto market is back to its greenish days, with Bitcoin (BTC) following the rise in value and user activities. 2023 has been especially bullish for many cryptocurrencies as fundamentals get stronger. Recent inflation data released by Federal Reserve head Jerome Powell shows that everything is coming back to normal as inflation eases.
The hype around Bitcoin (BTC) and cryptocurrencies are back, and investors are excited to dedicate their money to a low-risk, high-reward Bitcoin (BTC). Over the past 24 hours, Bitcoin (BTC) has gained 3.8% in price after beating the $24k mark for the first time since August 2022. Since Bitcoin (BTC) is still far from its all-time high price of $69,000, investors are rushing to buy Bitcoin (BTC) at a deeply discounted price. This is evident in the 60% rise in the trading volume of Bitcoin (BTC) in the last 24 hours.
Investors' Favorite: Snowfall Protocol (SNW) Token
Blockchain is a decentralized ledger technology that offers high encryption, transparency, decentralization, and immutability. Despite its importance in changing the financial world – one of its biggest problems is interoperability, the need for inclusivity, and flexibility.
 Snowfall Protocol (SNW) is a cross-chain bridge that strives to resolve these issues by linking blockchains together and ensuring the seamless movement of digital assets across these chains. The Snowfall Protocol (SNW) depends on the canonical/reverse canonical token bridge that facilitates crypto/fungible token transfer.
What makes Snowfall Protocol (SNW) distinctive is that it also supports the transfer of non-fungible tokens with the swap and wrap system. These interoperability solutions deploy smart contracts that effortlessly send and receive data and assets from over 200 EVM-compatible and non-EVM chains. Thus, users can operate on multiple top-tier blockchain networks like Ethereum, BNB Chain, Arbitrum, Polygon, etc., at the same time with the  Snowfall Protocol (SNW).
 Snowfall Protocol (SNW) is an innovative project that will change the future of blockchain technology. Its interoperability solution is a never-seen-before development that will improve chain-to-chain communication – thus, it's easy to see why investors are eager to invest in its token. Snowfall Protocol (SNW) is still in presale and has grown to $0.2 from $0.005. Experts are predicting a 1000x rise after launch.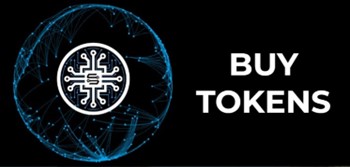 Disclaimer: This is a paid release. The statements, views and opinions expressed in this column are solely those of the content provider and do not necessarily represent those of Bitcoinist. Bitcoinist does not guarantee the accuracy or timeliness of information available in such content. Do your research and invest at your own risk.