Popular p2p Bitcoin trading platform Localbitcoins has announced users will only be able to hold one account from May 26 as new EU privacy laws come into place.
---
P2P: Regulatory Net Tightens
As part of its adherence to the General Data Protection Regulation (GDPR), a new data privacy push from Brussels, the platform will also change how it handles trade disputes and identification requirements among other aspects of its operations.
The move comes around one month after a previous announcement over obligatory identification caused controversy among Localbitcoins traders.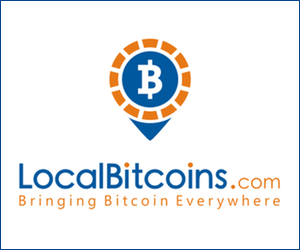 At the time, developers garnered criticism from those used to trading anonymously, enjoying benefits unavailable at cryptocurrency exchanges subject to AML/KYC requirements of various countries.
While the company is headquartered in Finland, it remains unclear whether the new privacy laws will govern Localbitcoins users outside the EU.
No ID – No Security
For those continuing to use the platform, only one trading account will be available, while those accounts generating "significant" volumes will face mandatory ID submission requirements.
In line with EU demands, only those over 16 years old will be able to use Localbitcoins at all after May 25, while accounts without attached ID may see funds lost in the event the owner loses or forgets their password.
"If you've lost all access to your account we will ask you to complete ID verification as part of the account recovery process," Localbitcoins explained in an advance notice of the changes May 9.
If your account is NOT ID verified we cannot guarantee that we can return access if you've forgotten your password and you no longer have access to your email, even if your life savings are in your wallet.
Meanwhile, GDPR itself has already come under fire. Ostensibly aimed at decreasing the risk of unauthorized data usage for social media users in the wake of the Facebook scandal, commentators have pointed out that social media giants will in fact be able to turn the changes into a weapon against their smaller competitors.
What do you think about Localbitcoins' latest changes? Let us know in the comments section below!
---
Images courtesy of Shutterstock