Floki Inu (FLOKI) is one of the biggest meme coins in the crypto market, with features well accepted by millions of users. These days meme tokens incorporate original applications and use cases that could take them ahead of Bitcoin (BTC). RoboApe (RBA) is one such meme coin with brilliant use cases that could keep it above the competition.
Bitcoin (BTC) paved the way for several other cryptocurrencies, including Floki Inu (FLOKI), to enrich users and address certain problems. However, meme coins, like Floki Inu (FLOKI), are known for their goofy features that range from creating memes to playing games. These meme coins have generated income for their users over the years, even with the friendly and fun features, and with a meme token like RoboApe (RBA), meme coins can be just as valuable as Bitcoin (BTC).
RoboApe is an ecosystem with an array of features that seeks to make the crypto journey of new and experienced users blissful and profitable. The project is incorporated with features including an Academy, an eSports community, an NFTs marketplace, a swapping protocol, and a decentralized community that governs all operations on the platform. In addition, RoboApe is tokenized by RBA, a deflationary token that gives back to its holders when used in transactions.
Like Floki Inu (FLOKI) and Bitcoin (BTC), RoboApe (RBA) charges a fee for transactions, whereas half of the fee is burnt and the other half returned to holders' wallets. As a deflationary coin, its value keeps rising as its number decreases in circulation. RBA can be used across various blockchain networks, with its swapping protocol that builds a bridge linking its network to other isolated networks.
RoboApe (RBA) is Keen on Enriching its Community as much as Floki Inu (FLOKI) and Bitcoin (BTC)
Bitcoin (BTC) and Floki Inu (FLOKI) have made massive profits for their users from market surges and incentives incorporated into the ecosystems. RoboApe (RBA) seeks to surpass these through the features available to its decentralized community. As a result, the project comes first with an academy to teach its members everything related to the cryptocurrency market.
The education hub will be for information and entertainment where RBA users can share informative articles and entertaining videos on coins like Bitcoin (BTC), Floki Inu (FLOKI), and several others. From this academy, RoboApe community members can learn all they need to know about investing and trading and making the best out of it.
From this academy, its users can start to generate income for themselves through exchanges and the tokens given back on every transaction. Moreover, RoboApe comes with a grand eSports platform and NFTs marketplace for players to realize massive profits. The eSports positions the players on RoboApe (RBA) to enhance their gaming skills with pay-to-earn games and NFT gaming sprouting in Web 3.0 and platforms, including Floki Inu (FLOKI).
The eSports avenue is not only for enhancing gaming skills, as users will have the opportunity to win prize pools from tournaments, events, and leagues organized by the RoboApe community. These tournaments, events, and leagues will be from sports and other genres of games in the eSports industry. Additionally, as the platform scales, it'll attract partnerships, sponsorships, and advertisements to continue to enrich the platform.
The NFTs marketplace will allow users to mint, sell, buy, and trade NFTs at affordable RBA gas fees. This marketplace will allow RBA users to also mint memes in the form of GIFS and images, incorporating elements of conventional meme coins. In addition, RoboApe (RBA) will host exclusive NFTs minting events, which RBA users can mint for free with premier trading cards.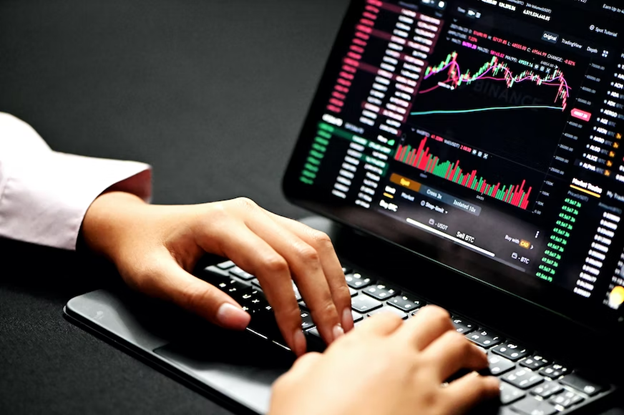 RoboApe's Decentralized Autonomous Organization
RBA holders will have access to the platform's governance to determine the development and future upgrades of the project. In addition, there will be equality between members and developers to ensure all decisions are fair and unanimous.
RoboApe (RBA) is a revolutionary ecosystem with the potential to transform the crypto-verse through its many features. Holders are in for good profits, and you can become very rich one day in the future if you purchase RBA tokens today.
Disclaimer: This is a paid release. The statements, views and opinions expressed in this column are solely those of the content provider and do not necessarily represent those of Bitcoinist. Bitcoinist does not guarantee the accuracy or timeliness of information available in such content. Do your research and invest at your own risk.