On Monday, October 1st Ripple announced that three financial institutions are scheduled to begin using Ripple's xRapid product to handle international transactions. The announcement was made Monday at Ripple's annual two-day conference, called Swell. The announcement was made by Ripple CEO Brad Garlinghouse.
---
Major Breakthrough for Ripple
XRapid will be deployed by Catalyst Corporate Federal Credit Union, Cuallix, and Mercury FX. Mercury FX and Cuallix are both payment providers, while Catalyst Corporate Federal Credit Union is a financial institution that serves cooperative financial institutions across the United States. Cuallix focuses on facilitating remittance payments between the US and Mexico. Both Cuallix and Mercury FX were participants in the pilot phase of the xRapid roll out earlier this year.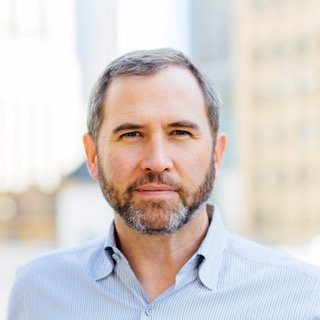 Ripple claims that participants in the pilot phase of the xRapid roll-outsaw significant reductions in the cost for sending international payments. Despite rapid advancement in technology globally, international payments are still achingly slow, with international wire transfers typically taking several days to settle. International transfers using xRapid typically take only two minutes to settle. Ripple claims that international transfers using xRapid saw a cost reduction of between forty and seventy percent compared to traditional payments.
How xRapid Works
XRapid utilizes XRP to power international transfers. An institution that wishes to make an international payment first connects to a digital asset exchange, exchanging the originating transfer currency for XRP. The newly converted XRP is then sent to a digital asset exchange in the country where the payment is being received, where it is converted into local fiat.
Ripple has yet to announce any banking partners for its xRapid product. To date banking institutions have been experimenting with Ripple's xCurrent product. xCurrent allows banks and financial institutions to easily monitor and track payments without the need of a counter-party, greatly speeding settlement times.

XRP Price Surge and  Volatility
XRP has seen tremendous price volatility during the past week, surging on rumors that Ripple was on the cusp of announcing major partnerships for xRapid. XRP's price surge caused it to briefly displace Ethereum (ETH) [coin_price=ethereum] as the second largest cryptocurrency by market capitalization. XRP's market capitalization exceed Ethereum's on both September 21st and September 26th, but XRP's price has retrenched since then, with Ethereum solidifying its position as the second largest cryptocurrency by market capitalization.
Financial institutions and payment providers will not need to hold XRP directly to use the xRapid system. Institutions using xRapid will only need to purchase XRP from market makers trading on digital asset exchanges to complete international transfers. On August 16th Ripple announced that Bittrex would be the preferred exchange for transfers involving dollars, with Bitso the preferred exchange for Mexican Pesos and Coins.ph the preferred exchange for transactions involving Philippine Pesos.
This is the first time that XRP will be used by financial services firms for commercial applications. Many in the crypto industry have long held that blockchain technology will revolutionize the traditional financial services sector. This announcement is the first breakthrough in that process. The market will be watching closely to see if Ripple can maintain its momentum following this news.
What do you think of Ripple's announcement? Let us know in the comments below.
---
Images courtesy of Bitcoinist archives, Shutterstock.