Estonia-based blockchain startup, Polybius Foundation has projected the participation of over 500,000 of its HashFlare cloud mining service users to take part in the upcoming crowdsale. These early adopters of Polybius Project are expected to help the platform achieve its funding targets during the ICO.
[Note: This is a press release.]
---
The Polybius ecosystem connects a 'Digital Pass remote' ID service, protected personal data storage, and financial services through Polybius Bank. Digital Pass is touted to replace the current standard of all-European electronic identity cards with a universal eID.
The multi-regional Digital Pass will aim to offer a single digital database system for numerous sectors, including both health and education. The Polybius database could allow people with pre-existing conditions to have an option to make their details available to overseas practitioners, thus making the validation of medicine prescriptions much more achievable when abroad.
This system could also prove crucial when a patient needs to receive vital medical services overseas. In such a scenario, doctors will be able to gain access to the person's complete medical history and insurance information, with patient's consent. The Polybius digital database would also relieve the need for students to prove their course attendance and enrolment details with physical paperwork.
The Polybius Digital pass system is designed to empower the user to choose whether to allow or refuse access to their personal data as they see fit. The repository's security level keeps personal information secure.
Users of Polybius project will receive access to a universal digital repository containing their personal data over blockchain. Their respective database entries will be equivalent to standard identification document, acceptable by both state and commercial organizations.
Polybius Foundation's touted Polybius Bank will soon launch Digital Pass, which will be offered as an alternative electronic identity system to countries which don't have a similar setup at the moment. The Polybius eID initiative is waiting to be officially recognized by all European Union nations under the eIDAS directive on or before July 23, 2017.
Polybius ICO
Polybius' crowdfunding campaign, in the format of an ICO, will begin this quarter with a target to raise over $25 million to fund the initiative and other connected products. All campaign participants will be among the first to get a bank account with Polybius Bank, and they will be the first ones to receive their Digital Pass digital IDs.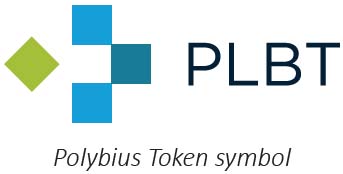 After the project's launch, the service will be open to the public, and any questions regarding the project can be directed to the official Polybius Foundation Spokesperson, Edgar Bers at [email protected].