Bitcoin is catching some steam over U.S. online merchants including Overstock, DISH and Expedia, as customer's using the digital currency id becoming increasingly large.
For now sales paid for in bitcoin have been a fraction of one percent, but this number is expected to rise as acceptance grows, and the online currency will become as ubiquitous as the internet.
Michael Gulmann, vice president of global products at Expedia Inc. has stated:
"Bitcoin isn't going anywhere; it's here to stay … We want to be there from the beginning".
Until recently a niche alternative currency touted by a fervent group of followers, bitcoin has evolved into a software-based payment online system.
Still, broad-based adoption of bitcoin is at least five years away because most consumers still prefer to use credit cards, analysts said.
There are also worries about bitcoin's volatility: its price in U.S. dollars changes every day.
That risk is borne by the consumer and the bitcoin payment processor, such as Coinbase or Bitpay, not the retailer. The vendor doesn't hold the bitcoin and is paid in U.S. dollars. As soon as a customer pays in bitcoin, the digital currency goes to the payment processor and the processor immediately pays the merchant, for a fee of less than 1 percent.
Payment processors do some form of hedging though, said Gil Luria, a financial technology analyst at Wedbush Securities in Los Angeles. These companies would, sell bitcoins in the market to offset the ones they have processed and in their books, so they're not left with much exposure.The only risk for the retailer is if the counterparty, or payment processor, doesn't fulfill its obligation; that risk is minimal; said the analyst.
Some argue that it has become a beneficial situation for retailers, as they take advantage of lower transaction fees and sales from new customers. In at least one instance, bitcoin sales are expected to pad a company's bottom line, adding 4 cents a share to 2014 earnings at Salt Lake City-based online merchant Overstock.com (OSTK.O), said chief executive officer Patrick Byrne.
For Byrne, the bulk of bitcoin sales comes from new customers, who would otherwise not shop at Overstock if the website didn't offer bitcoin payments. Bitcoin owners tend to be high net-worth individuals and tech-savvy consumers and are in the frontline of new consumers expected until the end of the year.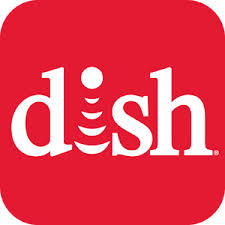 Overstock was the first U.S. Company with annual sales of at least $1 billion to accept bitcoins. Soon after, other companies including computer maker Dell Inc, Dish, and Newegg Inc (EGGZ.N), an online retailer of computer hardware and software, began to accept payments in bitcoin.
Overstock's Byrne estimated bitcoin sales of between $6 million and $8 million by the end of 2014, a fraction of the company's total revenue.
Bitcoin has been used by retailers as a marketing strategy to bring some much-needed buzz to brands that may be struggling.
One disadvantage from a consumer's point of view is that, in general, Bitcoin sales are final and irreversible. Still, there are some vendors that do return bitcoin payments for faulty products, said Adam White, director of business development and strategy at Coinbase, an online wallet company in San Francisco.
The biggest benefit for retailers in accepting bitcoins is lower transaction costs. Coinbase and Bitpay, charge less than 1 percent per transaction. A credit card payment, in contrast, typically carries a 3 percent fee.
Dell, which started accepting bitcoins in July, Dish, and Expedia all say their bitcoin revenue so far have exceeded their expectations.
Paul Walsh, chief information officer at Dell Commerce Services in Texas said:
"From the first day…we saw traffic at the site, it has been growing since,"
Data from BlockChain.info, showed that over the last three months, there were between 50,000 and 75,000 bitcoin transactions a day on average, worth between $45 million and $85 million. That compares with U.S. retail sales of about $15 billion a day during July, according to U.S. Census Bureau estimates.
Photo source 1: forbes
Photo source 2: video-commerce
Photo source 3: play.google
Photo source 4: cnet