The Bitcoin bull case may be rapidly forming, but the charts of XRP and other top altcoins still look "like trash" according to a top analyst.
The analyst that made this assertion called in the middle of 2018, when the asset traded in the $8,000s. that BTC would bottom at $3,200. This was an accurate prediction, with the flagship cryptocurrency forming a macro low at $3,150 just six months after the forecast.
Top Altcoins Still Look Like "Trash"
Following the footsteps of Bitcoin, altcoins such as XRP have mounted a strong recovery over the past week. By and large, they have rivaled the performance of the market leader by rallying by around 10% from last week's lows.
Yet according to a top analyst, the charts of a number of leading cryptocurrencies remain textbook bearish:
"I am very weary on alts here. Very ugly daily candles forming on a lot of the majors. EOS, XRP, BCH (Bitcoin Cash), and LTC (Litecoin) all look like trash and likely going to have deeper C waves and head lower highs start forming here."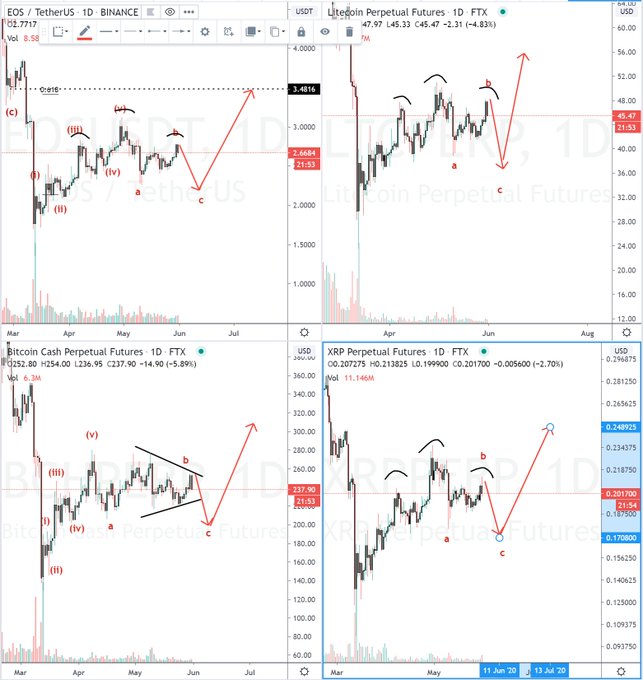 The charts show that the altcoins in question have printed textbook head and shoulder corrections, which should be followed by one drop to the downside of 10-20% before a potential recovery. The altcoins also are in an Elliot Wave correction, adding to the chances they fall to the downside.
The analyst's charts of XRP, EOS, BCH, and LTC are reflective of the bearish sentiment on altcoins amongst other leading commentators in the space.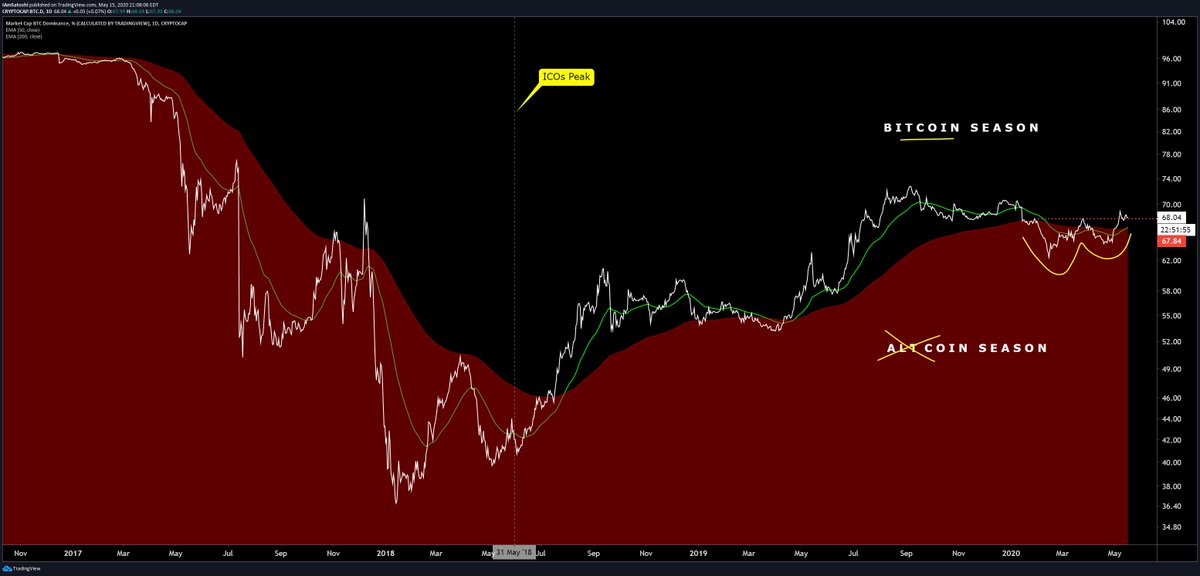 The fundamentals of altcoins are just as bearish, some have suggested.
Host of the "Keiser Report" and one of Bitcoin's earliest bulls, Max Keiser, said in a recent interview that there is "no coin out there that can do something that Bitcoin doesn't do already or will be able to do shortly." 
Keiser added that the fact BTC has the majority of SHA-256 hash power and a majority of the crypto market worsens the prospects of altcoins.
XRP, Especially, Is Primed to Move Lower
The aforementioned analyst expects at least four altcoins to drop, but some say that XRP has the most bearish outlook (relatively speaking) at the moment.
Mohit Sorout — a founding partner at crypto investment fund Bitazu Capital — indicated his bearish sentiment when XRP plunged below a key support against BTC last month:
"XRP broke down from a year long range. Short from 2200. Wouldn't be surprised to see this at 1500 before June ends," he explained.
Featured Image from Shutterstock