Veteran crypto investor Tim Draper has announced his participation in the upcoming ICO for Blockchain platform Tezos.
---
Draper: Tezos 'Going To Improve The World'
Draper, who first hit the headlines in Bitcoin after he won around 32,000 BTC in the Silk Road auctions in 2014, called Tezos "one of the tokens that is going improve the world."
In an article published Friday by Reuters, Draper said: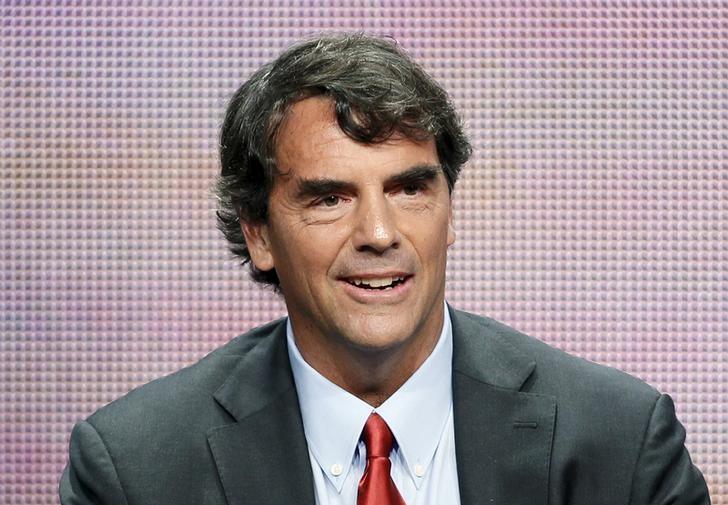 The best thing I can do is lead by example… Over time, I actually feel that some of these tokens are going to improve the world, and I want to make sure those tokens get promoted as well. I think Tezos is one of those tokens.
Tezos is a grassroots project by husband and wife trader team Kathleen and Arthur Breitman developed over the past three years.
It takes what it calls a "fundamentally different approach" to networks such as Bitcoin and Ethereum "by creating governance rules for stakeholders to approve of protocol upgrades that are then automatically deployed on the network."
Tezos The New Ethereum Classic?
This added self-governance is a clear point of interest for Draper, whose ability to invest in 'exotic' ICOs without alienating investors makes him a rare player.
"I think most investor contracts did not anticipate something like an ICO… But we did anticipate that certain things are going to happen and finance is going to be transformed," he continued.
With the crowdsale due to commence May 22, Tezos is following in the footsteps of a raft of crypto ICOs completed in Q1 2017. Many of these gathered huge funds – millions of dollars in as little as 15 minutes – but were not without their teething problems.
Most recently, attempts by Blockchain dating platform Matchpool and TaaS Fund became mired in controversy as accusations surfaced questioning developer integrity.
Both businesses put out official literature denying any wrongdoing, and investors appeared unshaken, both ICOs being completed and raising considerable sums.
With Draper as a backer, the community will no doubt be eager to get on board this latest offering, in much the same way as Ethereum Classic gained in value considerably following Barry Silbert's launch of a dedicated private fund.
Tezos' token sale will run for two weeks and will not include a token cap.
"What we're going to do is allow as many people who want to buy into the crowdsale over a two-week period," Kathleen Breitman confirmed.
What do you think about Tim Draper backing the Tezos ICO? Let us know in the comments below!
---
Images courtesy of Reuters, Tezos, AdobeStock