Cryptolocator, a global marketplace for Ethereum trading, has announced the launch of its trading platform where users can securely trade Ether and other altcoins.
---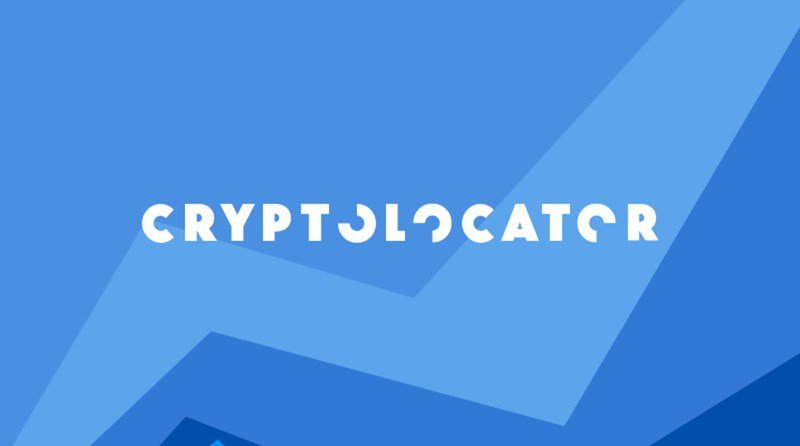 With a current market cap of just over $30.6 billion, Ethereum is hands down the next most popular cryptocurrency next to Bitcoin. Unfortunately, most cryptocurrency trading platforms are "Bitcoin-first" and offer a limited number of ETH trading pairs. In fact, some don't offer any ETH trading pairs at all.
There is a clear demand for "Ethereum-first" trading platforms, but so far the only options available are either clumsy, confusing, or lacking the security of some of the more advanced platforms.
Cryptolocator aims to change all that with the launch of their new P2P Ethereum trading platform. Not only is it easy to use and secure, but Cryptolocator puts the power squarely in the hands of traders. Users set the terms of their trades by choosing the payment options and trading pairs that suit them the best and the P2P nature of the platform eliminates the middleman. The end result is faster, more transparent speeds, and lower trade fees.
Security, Support, and True Globalization
Three things cryptocurrency traders most often consider before choosing a trading platform are:
Is it safe?
Cryptolocator employs multiple levels of security to ensure that both buyer and seller are protected at every stage of the trading transaction:
Two-factor authentication (2FA) and a robust SSL connection to ensure the protection of user data and transactions;
Anti-fraud measures that hold both buyer's and seller's funds securely in escrow throughout the transaction process;
DDoS attack prevention provided by an industry leader specialized in fintech crypto-security solutions;
A thorough auditing of the platform's code was performed by an independent expert group to verify the integrity of the code;
A reputation system for both buyers and sellers.
Can I get help when I need it?
Reddit and popular cryptocurrency forums like BitcoinTalk are full of posts about exchange support tickets that have fallen by the wayside, never to be answered, and leaving traders in limbo.
Cryptolocator supports its traders 24 hours a day, 7 days a week with a qualified team of financial, legal, and technical specialists who will answer questions promptly and "explaining the way your Granny would understand."
In addition to around-the-clock support, they also have a knowledge base that addresses many of the most commonly asked questions about using the platform.
Is it available in my language?
Cryptolocator is a true international marketplace and, as such, is localized in English, Spanish, French, Italian, Russian, Portuguese, and Chinese.
Welcome! https://t.co/KScedT631r is open!
We are glad to announce the International Ethereum Marketplace launch! pic.twitter.com/3FFyayJDkz

— CryptoLocator.com (@cryptolocator_) October 10, 2017
Cryptolocator Perks and Future Plans
To thank new users for using their platform, Cryptolocator is rewarding early traders with generous discounts on all transaction fees for the first six months of trading. In addition, there are also bounty programs are in place at both BitcoinTalk.org and BitcoinGarden.org.
Future upgrades to the platform will be undertaken in stages and include the development and launch of mobile applications for iOS and Android devices, connecting new cryptocurrencies, additional merchant functions, and more.
For more information about Cryptolocator, or to sign up to receive the latest news and updates about the platform, please visit their website – cryptolocator.com.
Do you think that there is a need for a reliable 'Ethereum-first' trading platform? How well does Cryptolocator fulfill that need? Let us know in the comments below.
---
Images courtesy of AdobeStock, Shutterstock, Cryptolocator