Like Bitcoin, Ethereum has outperformed almost any other multi-billion-dollar asset over the past weeks. Since the March lows of $88, the cryptocurrency has rallied as high as $226 — a gain of over 150%.
With this move, investors have become extremely bullish on the cryptocurrency, with data from Bitfinex indicating that there are over 1,619,876 long contracts on Ethereum. This is over triple what the count of long positions was at the start of 2020, and more than nine times that seen at the peak of 2018's bull market.
Despite the optimism of investors, top analysts are expecting bearish price action for Ethereum in the near term.
On-Chain Analysis Signals Impending Ethereum Weakness
According to a prominent cryptocurrency analyst, the number of ETH that exchanges hold is "basically at all-time highs," reaching approximately 18 million coins.
This trend may be bearish for the value of Ethereum, the analyst postulated, likely referencing how it indicates an increased propensity by investors to sell the cryptocurrency.
Adding to the bearish on-chain trend, analysts have observed that Ethereum's chart is building a case for the downside.
According to a prominent crypto trader, yesterday, Ethereum lost a key level of support that has held four separate times over the past three weeks, adding to the chances that a "larger correction" is coming.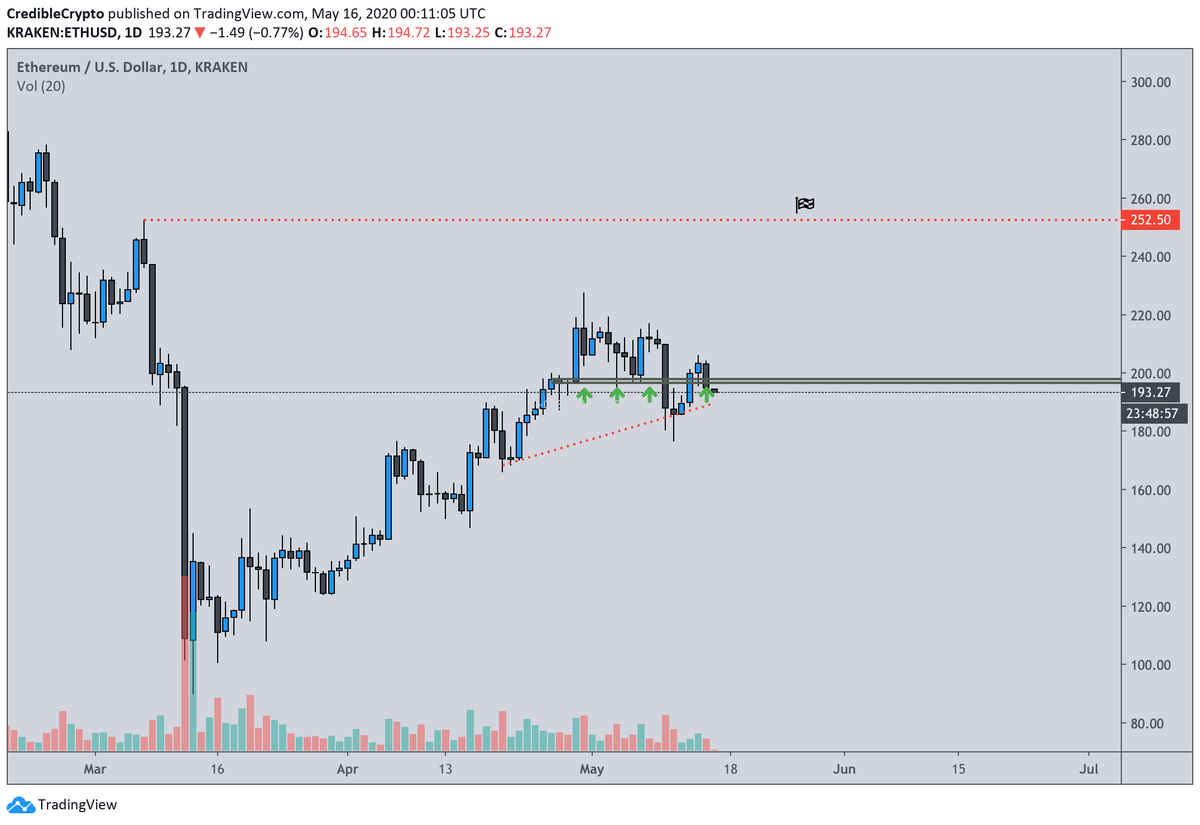 Others have been even more skeptical on ETH, remarking that a drop even lower than the March lows of $88 is possible.
Per previous reports from Bitcoinist, the same trader that predicted XRP would fall to $0.13 months in advance recently said that Ethereum is in a textbook "corrective pattern" that could bring it towards $50.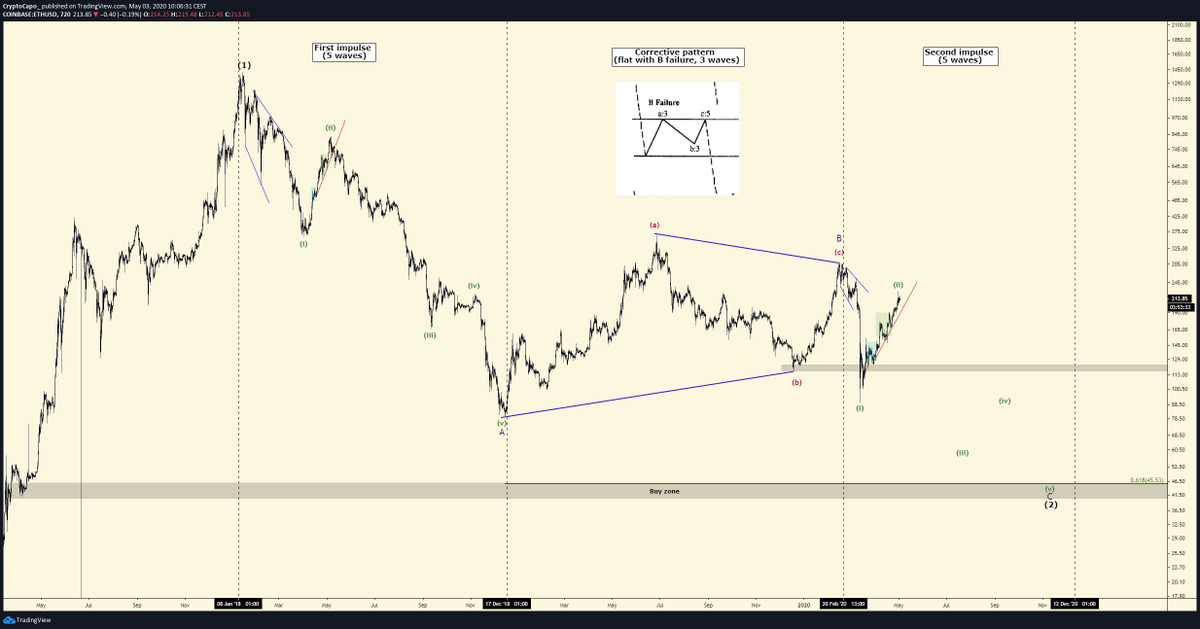 Positive Fundamentals Could Outweigh Bear Trend
Although Ethereum's outlook may be dampened, the cryptocurrency could be buoyed by positive fundamentals.
Just recently, social media platform Reddit confirmed that it will be hosting its latest feature, cryptocurrencies called "Community Points," on Ethereum's Rinkeby testnet, and then eventually on the main blockchain.
An analysis of the news by Adam Cochran — partner at Ethereum venture fund MetaCartel Ventures and an angel investor in the crypto space — indicated that this new token system will expose millions to Ethereum:
"Today, Reddit introduced about 20M new users to cryptocurrency in a matter of seconds. That's how many users visit Reddit's /r/Cryptocurrency and /r/FortniteBR on any given month."
Furthermore, the project has continued to work on the ETH 2.0 upgrade, which analysts expect to dramatically increase the usability of the blockchain and its respective tokens.
Photo by Matthew Henry on Unsplash