All eyes are currently on the cryptocurrency dip and market downturn that has left some investors wondering where to invest their money, with some debating as to whether they should follow the investing saying of "buy when there is blood in the streets."
Therefore, this is now the perfect time for investors to buy the right cryptocurrencies, and to focus on investing in cryptocurrencies for the future. These are digital assets with utility, potential future growth, and good fundamentals.
Ethereum (ETH) is a good example simply because it has been around for a long time. Its upcoming network upgrade lands it on this list. Logarithmic Finance (LOG) and Binance (BNB) are also worth considering.
Logarithmic Finance (LOG)
Logarithmic Finance (LOG) is the least known asset on this list, giving it great upside potential and the opportunity for investors to make it big through this upcoming project.
Its native token, LOG, is an ERC-20 and governance token that affords holders special rights and benefits. As a governance token, LOG allows holders to propose and vote on changes that could take the Logarithmic Finance (LOG) ecosystem to the next level, being in control by those within the tokens community.
Logarithmic Finance (LOG) will mint a total of 4 billion LOG tokens and will offer 1.2 billion to the public via a presale. Investors can buy LOG tokens using several mainstream cryptocurrencies during the Logarithmic Finance (LOG) presale period.
The project was created in October 2021 and is working towards revolutionizing DeFi and bringing investors and innovators together. Innovators create liquidity pools where they list their tokens to be sold. Investors scout the liquidity pools to find the tokens they are willing to back.
LOG token holders buy the tokens at discount prices and innovators raise enough capital to build projects that scale. It is a system where everyone involved wins.
Logarithmic Finance (LOG) is working on new features to unlock new opportunities. The project currently supports Ethereum (ETH) but will be adding support for other leading blockchains such as BNB Chain, Polygon, and Solana among others.
There are plans to launch LogDAO, synthetic tokens, and a mobile version application. The LogDAO will allow token holders to steer the project in the direction that benefits the entire Logarithmic Finance ecosystem.
The roadmap is clear and has a reasonable timeline it aims to achieve set goals. If the project manages to hit the milestones, it will have a positive on the price and future of its token. LOG token is one of those small but good cryptocurrencies to buy for the future.
Ethereum (ETH)
As one of today's most successful and used cryptocurrencies, Ethereum (ETH) is always good to buy, aided by its large community, unmatched utility, and strength. It has always presented good buying opportunities to investors, and that continues to be the case today.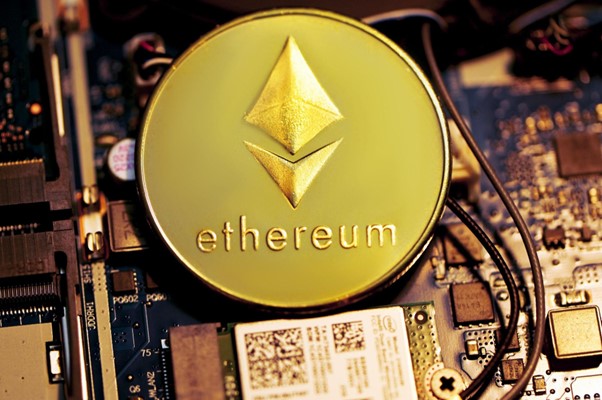 Ethereum (ETH) is currently trading at a discount as the market attempts to find its footing. The second-largest cryptocurrency in the world is also headed towards its biggest update yet, as it transitions to a Proof-of-Stake network through Ethereum Merge.
Ethereum (ETH) will be eco-friendly, fast, scalable, and low cost, due to this switch in the proofing system. It will retain some of the projects that would have opted to launch on other blockchains. Ethereum is making up for lost ground and is poised to enjoy a massive price bump.
Ethereum Merge will likely happen in August if everything goes according to plan. A big upgrade has the potential to spark a big rally for Ethereum and probably some altcoins as well.
Binance (BNB)
BNB is the native cryptocurrency of the popular Binance (BNB) exchange. The exchange launched BNB Chain, which has become one of the most popular Ethereum blockchain alternatives for a variety of reasons.
Primarily, however, a lot of projects are favoring the chain because of its speed and efficiency. Many investors trust Binance (BNB) because it is part of a bigger ecosystem that seems to be doing well. Binance is a big player in the crypto industry and the BNB Coin will likely be around in many years to come.
So, for investors looking toward the future, be sure to keep an eye on Binance (BNB).
Learn more about Logarithmic Finance at:
Website: https://logarithmic.finance/
Presale: https://presale.logarithmic.finance/register
Twitter: https://twitter.com/LOGARITHMIC_FI
Telegram: https://t.me/LOGARITHMIC_FINANCE_OFFICIAL
Disclaimer: This is a paid release. The statements, views and opinions expressed in this column are solely those of the content provider and do not necessarily represent those of Bitcoinist. Bitcoinist does not guarantee the accuracy or timeliness of information available in such content. Do your research and invest at your own risk.