The cryptocurrency world has shown its worth as a framework for financial applications, from the invention and commercialisation of cryptocurrencies to the smart chain developments.
Blockchain technology is one of the most promising tools available today as it has not only changed the traditional known way accessible to investors but also resulted in a new financial environment that has given birth to decentralised finance (DeFi).
Could Petrousus (PSUS) Ascend To The Level Of Bitcoin
Petrousus is a community-based cryptocurrency asset based on the Binance Smart Chain (BSC). Petrousus token platform chose the BSC Blockchain because of its cost-effectiveness and also, BSC because of BSC scalability improvement in high-throughput blockchains so that smart contracts may be easily carried out to create scalable decentralised applications (dApps).
Petrousus aims to create a decentralised investment gateway with a simple-to-use interface and accessible to millions of individuals who wish to influence their future.
In other words, it intends to empower the world's financial institutions, thereby increasing everyone's wealth regardless of their current financial situation. Petrousus token performs fast transaction throughput, reduces the risk of mistakes, and smart feature development.
As a community-based platform, the Petrousus will be a place established on community progress, financial liberty, and security.
The platform's ecosystem will be protected by a blockchain backbone, which begins with the efficient and low-cost BSC and expands with the improvement of the technology, incorporating additional features and security measures.
The ecosystem has features in place to make it deflationary and liquid such as burning, anti whale, continuous conversion of tokens earned through transfer fees, and many more.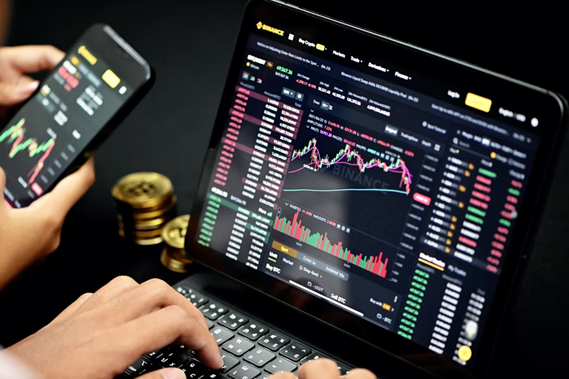 Holo (HOT) Continues To Improve Blockchain Technology
Holo is a crypto that serves as a means of payment on Holochain, its mother network. The Holochain network offers users the ability to use its P2P platform to ensure developers get to build their preferred decentralised apps (dApps).
Holochain in a bid to sort out the multiple data-related issues that crowd the world of cryptocurrency built Holo to support them. This made it more efficient because it can easily switch systems.
Holo is one of the crypto networks that does not rely on a particular consensus mechanism but makes use of the different agents in their respective blockchains when using its private device to also store data.
Lately, HOT has been impressing a lot of crypto enthusiasts and has been predicted to witness a huge value increase soon as it continues to gain more popularity.
Can Shiba Inu (SHIB) Take Over The Crypto Market
Shiba Inu is one of the most powerful cryptos in the world of cryptocurrency. It was created on the Ethereum network with the intention of creating a powerful community by getting so many people under one umbrella.
Its native token SHIB, was the first project to be completed on the platform before the ShibaSwap followed suit.
Shiba Inu is a decentralised platform that leverages on its remarkable community in an attempt to break free from what has become common with many crypto projects that crashed.
Shiba Inu enables its owners to swap and exchange tokens for fiat currencies of any choice with ease.
The impressive return that SHIB has offered in recent times can not be overstated and this has earned it the name and fame it has today, as it has become a dominant force in the crypto world, surpassing Dogecoin market cap within a short time.
More so, HOT is predicted to do incredibly well in the near future and PSUS might explode once it is first priced in the market.
For more information on Petrousus, see the links below.
Petrousus (PSUS)
Presale: http://connect.petrousus.io/
Website: http://petrousus.io/
Telegram: https://t.me/PetroususTokenOfficial
Twitter: https://twitter.com/PetroususToken
Disclaimer: This is a paid release. The statements, views and opinions expressed in this column are solely those of the content provider and do not necessarily represent those of Bitcoinist. Bitcoinist does not guarantee the accuracy or timeliness of information available in such content. Do your research and invest at your own risk.