Hundreds of millions of potential online food portal customers can now pay their orders with Bitcoin following some major European partnerships.
---
Bitcoin Food Ordering Comes To Mainland Europe
Last week saw Germany's largest portal Lieferando add the virtual currency, news which followed a similar announcement from Poland's leader Pyszne and others.
The outlets are owned by Amsterdam-based parent company Takeaway.com, which operates in markets throughout the world and serves 8.9 million customers.
The websites function as a one-stop shop for various takeouts and restaurants, allowing customers to order from anywhere via the same gateway. Users also benefit from discounts and loyalty schemes not available from restaurants themselves.
Lieferando unveiled the Bitcoin addition in a circular to customers Wednesday as part of a range of updates to its product. Bitcoin payments now appear alongside extant payment options on the website's order page.
In future, the service will also add the option to its app. Other updates included multilingual ordering and menu interfaces and improvements to delivery time estimates.
Bitcoin Orders Get Effective 6% Discount
According to Takeaway.com's website, Bitcoin payment is now available in all its European markets, in many of which its service is the most popular in an increasingly competitive sector.
Interestingly, Bitcoin payments were previously available for users of the service's UK operation as far back as 2013, but the entire branch was shut down in August last year.
The benefits to customers in all regions meanwhile are obvious at a glance: the hefty 6% order fee applied to PayPal and credit card payments does not apply to Bitcoin, which is free.
In doing so, Takeaway.com follows in the footsteps of other European companies experimenting with Bitcoin earlier, such as Latvia's airline Air Baltic, which waives its booking fee for Bitcoin customers.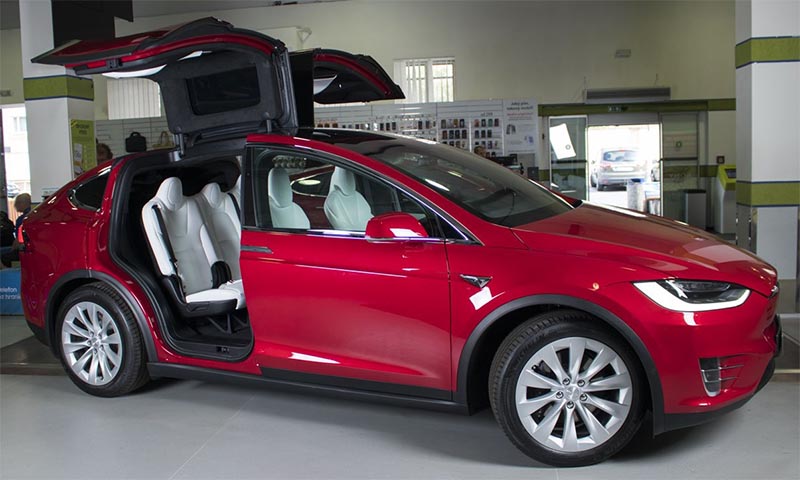 …While Alza Offers Bitcoin Teslas
While Air Baltic has dealt in Bitcoin for several years, 2017 has seen more prominent commitments from European retail giants.
In May, Europe's Czech-headquartered answer to Amazon, Alza, also implemented Bitcoin payments across its multinational order platform in a move its head of internet marketing said was befitting of the capital Prague's status as a crypto mecca.
Alza's head of internet marketing, Jan Sadilek, told local news portal, Lupa:
Prague is already one of the most important hubs for Bitcoin in Europe today. […] By adding Bitcoin trading we're showing support for this form of payment becoming more popular and for the potential this technology holds.
Among its almost infinite range of products, Alza offers hardware wallets and even a Tesla, all available for purchase with Bitcoin.
What do you think about Takeaway.com adding Bitcoin? Have you tried it out? Let us know in the comments below!
---
Images courtesy of Pexels, Lieferando, Alza