In a move that surprised many, Ethereum rallied as high as $192 on April 19th, meaning that the cryptocurrency had retraced effectively 100 percent of the brutal "Black Thursday" crash.
Unfortunately for buyers of the rally, the cryptocurrency didn't stay at this price point for long, plunging to $180, then $165 in the days that followed to create a 13% correction.
This stark reversal from $190, which has marked the top of rallies on multiple occasions over the past 18 months, hasn't gone over well with bulls. But, a key on-chain indicator suggests that Ethereum has already bottomed.
Ethereum Likely Just Bottomed: Blockchain Data
Blockchain analytics firm Santiment recently noted that in the recent correction from the $192 highs, the Ethereum Token Age Consumed metric saw a "massive spike."
This is notable as previous exponential spikes in this metric coincided with previous bottoms in ETH, like the drop to $90 in March, the multiple crashes to $120 in December 2019, and so on and so forth.
This historical precedent would suggest that there's a significant chance Ethereum bottomed when it dropped to $165 just the other day.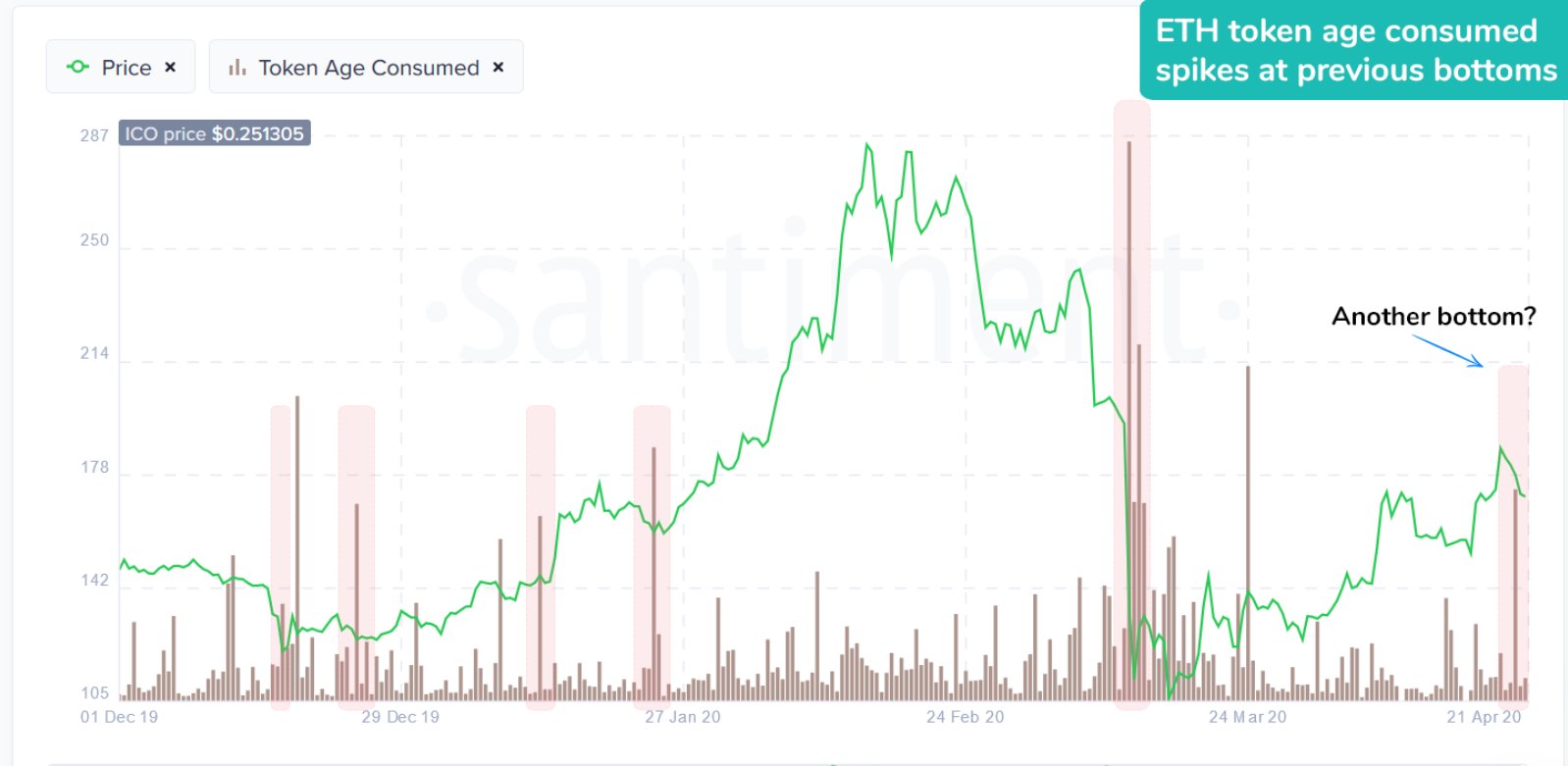 This comes as the blockchain has seen a confluence of positive fundamental developments.
Namely, the "Topaz" testnet for Ethereum 2.0 software has been rolled out and has garnered around 20,000 validators. Should all go well, it is expected for the full iteration of Phase 0 of Ethereum 2.0 to be rolled out in the coming three months or so.
Also, Grayscale Investments revealed last week that it has seen massive institutional inflows into its Bitcoin and Ethereum funds.
On the stat's importance to ETH in specific, DTC Capital's Spencer Noon said:
"Institutional investors are buying ETH. The cat is officially out of the bag. From the latest Grayscale Invest report: Ethereum Trust saw $110M in Q1 inflows. This is more than all of its previous inflows combined for the past 2 years ($95.8M)."
Technicals Support Positive Trend
To add to this confluence, there are technical reasons to believe Ethereum is about to start its second leg higher after the March 12th capitulation.
Popular crypto trader Hsaka remarked that the recent price action has allowed ETH to "break its pivotal $175-180 zone," adding that historical moves around this price have always seen "substantial follow through."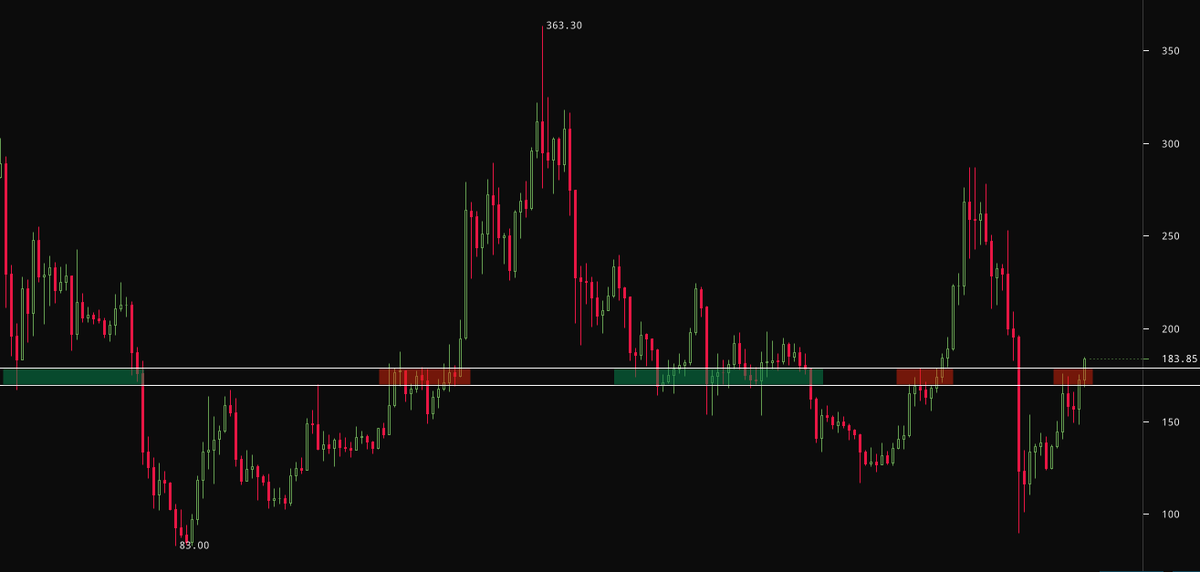 Indeed, when ETH finally broke past this region in January of this year, it quickly rallied towards $290, and once the zone was lost as support in November of last year, a rapid drop to $120 followed suit.
Also, per previous reports from Bitcoinist, a noted chartist in the crypto space explained that Ethereum's inverse chart resembles a "2017 pump in the process of a full retrace," with his chart showing that Ethereum was recently rejected by a key resistance level.
As the aforementioned confluence of positive signs has cropped up for Ethereum, investors have also begun to acknowledge that Bitcoin is on the verge of heading higher as well. Because BTC leads the rest of the cryptocurrency market, ETH stands to benefit from such a trend.
Photo by bantersnaps on Unsplash