Gaming-specific cryptocurrency eBoost has raised over 200 bitcoins in its October crowdsale, worth around $140,000 USD at press time. Designed to be an in-game token for game integration, eBoost advertises itself as the first digital currency geared towards competitive eSports.
Also read: Bitcoin Price is Moving Back up, but Fear of Bears Still Remain
A Successful eBoost ICO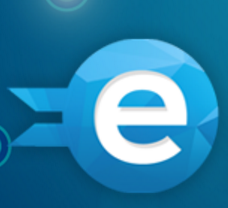 "EBoost's successful crowdsale is a testament to the fact the eSports and cryptocurrencies are a natural fit," eBoost co-founder Marshall long said in a press release.
After its successful ICO on the Bittrex cryptocurrency exchange, the team told press that the token should become available to trade on the same platform sometime this week.
The token was designed specifically to service the competitive eSports industry, which has amassed a total wealth of $1 billion as gaming enthusiasts flock to competitions to watch professional teams go head to head in popular games.
According to the press release, the token is compatible with a wide variety of gaming applications, including eSports betting in countries where gambling is legal.
At the CoinAgenda conference in Las Vegas at the end of October, Long gave a presentation on eBoost, stating that the company will continue working towards expanding its presence in the industry as it secures integrations and partnerships with exchanges and eSports organizations.
"Live trading on Bittrex and our upcoming integrations will make eBoost a viable and versatile payment option throughout the thriving eSports landscape," Long told press.
Blockchain Gaming: A New Trend
EBoost is part of a wave of new, blockchain-based gaming platforms hitting the market with varying degrees of success. The trend started in 2014 with Gamerholic and GameCredits, two cryptocurrencies focused on the more casual side of online gaming competition.
Bitcoinist reported on Gamerholic last week, the company announcing the launch of a social media service modeled after the successful Steemit platform.
Posts on the new platform earn "Respeck," Gamerholic's version of a "Like" button or an upvote. The more Respeck a post earns, the more money it receives from the platform, much like Steemit. The company envisioned a number of uses for its platforms, including decentralized crowdfunding for online gaming tournaments.  
When asked about the rising prominence of similar gaming platforms, Gamerholic founder Anari Sengbe replied confidently, saying that his company's seniority gives it a competitive edge.
"We've been around two years, the community should be excited about this direction of social and gaming for crypto," Sengbe said.
FirstBlood has achieved the most success of the blockchain-gaming platforms thus far, securing $5.5 million USD in its crowdsale — closing out the sale on its first day within minutes.
Using the Ethereum blockchain, the platform offers a decentralized method of competitive matchmaking, dispute resolution and winnings payouts, presented as an alternative over traditional platforms such as GameBattles.
Since its successful fundraising campaign, FirstBlood has turned focus on its upcoming alpha release, scheduled for December of this year. So far, the team plans to support PC games exclusively, but said it will consider adding console games to the platform as development matures.
 EBoost, said Long at his Vegas presentation, will be announcing important partnerships in the near future, following the conclusion of the token's ICO.
What do you think about this wave of blockchain-based gaming platforms? Let us know in the comments below. 
---
Images courtesy of Pixabay, eBoost.