HealthHeart has taken another step towards improving and securing EHR (Electronic Health Record) offerings with the distribution of their tokens. The company has also announced plans to rebrand themselves following the distribution.
---
The Next Generation EHR
In the wake of the nationwide initiative to transition patient records to EHR (Electronic Health Record) systems in the United States, Chicago based company HealthHeart is looking to revolutionize how those records are stored and utilized using blockchain technology.
HealthHeart offers a solution to the increasing risks involving the interoperability, accessibility, and security risks that are inherent in the current crop of centralized HER offerings. Many can recall the ransomware that held many medical facilities' EHR systems hostage unless they paid a sum of cryptocurrency. Because HealthHeart is entirely blockchain-based, it does not suffer from the vulnerabilities that led to the ransomware breach.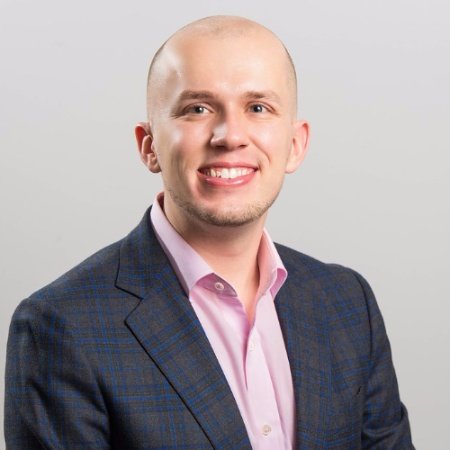 Mark Rudnitsky founded HealthHeart because he finds the lack of security in current EHR systems deeply troubling. He used his experience at Epic Systems Corp, which maintains medical databases, to fuel his passion for creating a secure, user-friendly EHR system.
ICO and Token Distribution
In October of 2017, HealthHeart launched their HealthHeart (HHT) token presale, which continued through November 30th. The main crowdsale took place between December 1st and December 31st.
HealthHeart put up 70% of the 100,000,000 HHT in existence for sale during the combined pre-sale and crowd sale. The remaining 30% will be allocated towards bounties (1%) and reserved for company use (29%). Any unsold tokens will also be retained by the company.
As of January 23rd, all sold tokens – both crowdsale and bounty – have been distributed. This is well in advance of the expected distribution date of February 1st.
For anybody who missed the sale, it's not too late. HHT is still available to purchase from previous participants of the crowdsale in private transactions but will not come with the reduced rates offered during the crowdfunding. HealthHeart itself will also continue to sell tokens directly to buyers at a discounted rate.
Rebranding Efforts
HealthHeart is aiming to reinvent their image with a series of rebranding efforts, a charge being led by Jonathon Hoffsuemmer, the firm's strategy consultant.
The company has officially chosen a new name of KEYQO, meaning "save it" or "save them" in Somali. The company plans to change its logo, motifs, and website with a new color scheme and design to go along with the rename. The change may even include a new name, although it is undecided upon at this point. Lastly, improvements will be made to the underlying software and marketing tools behind HealthHeart.
The company expects the efforts to be completed by the end of February, leaving many to wonder the exciting developments they will unveil. The company has stressed that current token holders will not be impacted by the revisions. The rebranding efforts will not change the token's utility or purpose, meaning investors should not worry about their investments being jeopardized over the mostly cosmetic changes.
New Additions to the Medical Advisory Board
Among the many features that set HealthHeart apart from other EHR projects is their establishment of a medical advisory board, to which they are announcing the following new additions:
Corinne Tipton is a hospital supervisor at Promedica and brings twenty-five years of medical experience to the team. HealthHeart is excited to welcome her while she helps the company with workflow design, usability testing, and marketing efforts.
Omer Shahab is a resident physician at Inova Health Systems. Although he does not have as much experience as some people on the team, he brings insight as to how medical facilities are currently operating and what can be improved upon. Shahab will also be assisting with workflow design, usability testing, and marketing efforts.
The board is comprised of actively practicing physicians and they offer input and guidance regarding all aspects of functionality, usability, and process flow. This unprecedented level of involvement from the medical community truly makes HealthHeart an EHR built by physicians, for physicians.
What are your thoughts on HealthHeart's rebranding? How will blockchain-based EHR solutions like HealthHeart improve patient care and doctor-patient communication? Let us know in the comments below.
---
Images courtesy of HealthHeart