Russia pushes bitcoin, Mark Karpeles goes free, another massive crowdsale in the books, and Steemit gets hacked. Want to catch up on the latest cryptocurrency news? Take a look at the stories below.
Also read: Industry Report: Bitcoin Bursts with 'Energy'
RUSSIA
Once again, a Russian party is pushing for the legalization of Bitcoin. The Party of Growth, which supports "free market economy and democracy," believes that blockchain technology is growing all around the world, and Russia would be foolish to cut itself out.
Party leader Titov Boris explains:
"We [Party of Growth] estimate that over 2 million Russian citizens have opened their own Bitcoin wallets. . .Russia can take advantage of the difficult economic situation… by opening up to the blockchain technology."
Despite several attempts, Russia has been unable to compose any formal regulation regarding Bitcoin and its related usage, which has often been penalized. The group is now looking to make changes to laws regarding foreign investments in Russia, hoping to attract monetary experts from around the world for the purpose of creating Bitcoin startups and mining firms within Russia's borders.
MARK KARPELES
The former Mt. Gox head has been released on bail following an almost year-long internment in a Japanese prison.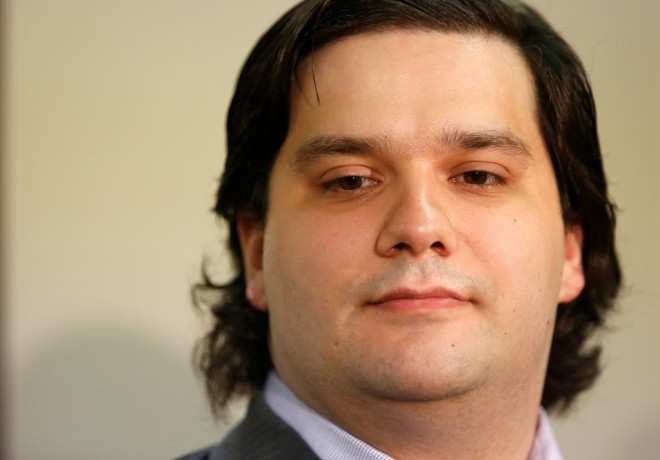 Karpeles was arrested in October for his alleged involvement in the crash of Mt. Gox that lost nearly half a billion dollars in bitcoin. He had also been accused of embezzling over $3 million in funds after the company completed bankruptcy filings.
PLUTUS
UK-based cryptocurrency Plutus has raised an impressive $1 million through a recent crowdfunding effort. The present crowdsale record is held by Ethereum, which raised over $160 million just a few months ago, but Plutus has still pulled off a valiant feat. The event was completed in nine days, and the company will use the funds to complete its platform and release its new Bitcoin Tap & Pay application.
In a recent statement, the company's executives mentioned:
"We believe that Plutus is the most practical app for anyone who earns in digital currencies, and has the potential to drive adoption through referrals."
STEEMIT
Following a strong intro as one of the world's newest social media platforms, Steemit has undergone a cyber-attack that saw about 260 accounts compromised and $85,000 stolen. The hack has since been contained, and executive Ned Scott has contacted the authorities, hoping to pursue the culprit(s).
In a formal statement, Steemit's website reads:
"Partner exchange Bittrex was informed of the compromise and is actively helping the investigation. As a precaution, they have temporarily suspended the ability to deposit or withdrawal Steem and Steem Dollars from their exchange. The suspension will be lifted as soon as possible… Thank you all for joining us on Steemit. We apologize for the temporary disruption of services and look forward to resuming operation of our social network."
Know of any stories that belong in our regular industry reports? Post your thoughts and comments below!
---
Images courtesy of Bitcoinist.net, Steemit.