BitMEX parent company HDR Global Trading Limited has become a partner of nonprofit Shadowserver Foundation. HDR will sponsor the nonprofit by offering $400,000 over the next four years.
---
BitMEX Operator Becomes Member of Shadowserver Industry Alliance
Shadowserver Foundation is an organization that collects and analyzes data on malicious activity on the Internet. HDR has become a member of the nonprofit's industry alliance aimed at improving the Internet security.
Shadowserver was established in 2004 and has been supported exclusively by charitable donations and sponsorships. The organization brands itself as one of the leading Internet security reporting resources. It conducts investigations on malicious activity and offers free public services for the Internet community, supporting Internet service providers (ISPs) to identify and remove malware infections.
The reports and services provided by Shadowserver are used by 107 national computer emergency response teams (CERTs) in 136 countries, over 4,600 vetted network owners, and over 90% of the Internet (by IPv4 space and ASN).
BitMEX co-founder and CTO Samuel Reed commented:
Shadowserver is an extremely highly regarded player in the botnet defence community. They work tirelessly and make a tangible difference to ensure the Internet is more secure for all users. Cross-industry collaboration is going to be essential to the future security of the Internet at large, and not least the cryptocurrency industry. We're keen to play our part championing security over the long term by supporting such a brilliant organisation.
HDR's Help Comes at the Right Time
BitMEX's parent decided to sponsor Shadowserver when it needed it the most. At the end of February, the nonprofit's largest US sponsor, Cisco Systems, told the organization that it could no longer support it. As a result, the Internet security organization has called for help. Besides, it is planning to establish the Shadowserver Industry Alliance, which will be announced soon. HDR is already a member, but the alliance will include other founding anchor members too.
The foundation released several posts on its official website, calling for financial support. On the article reads:
The Shadowserver Foundation urgently needs your financial support, to help quickly move our data center to a new location and continue being able to operate our public benefit services.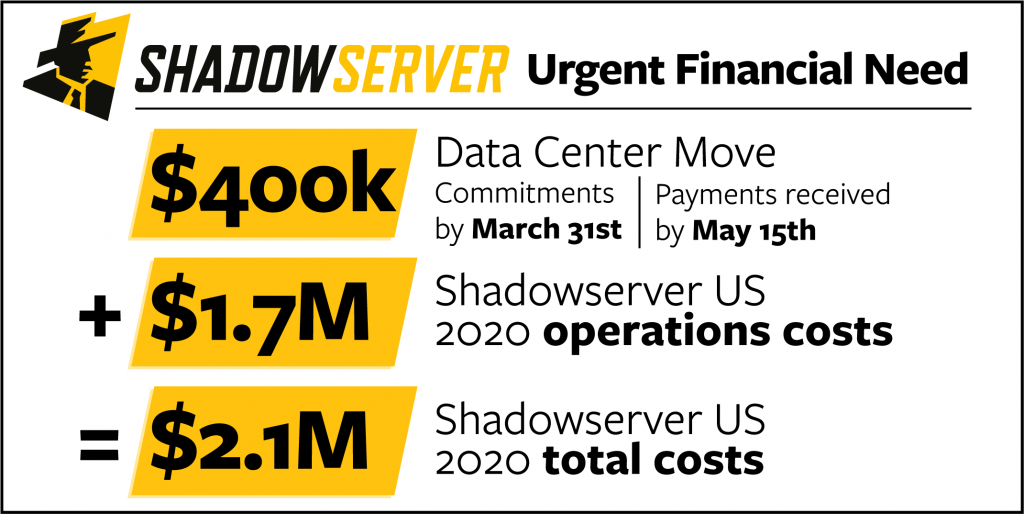 While it is not clear whether HDR's funds will be used for transferring the data center, BitMex parent's funds will contribute to Shadowserver survival.
What do you think about BitMex parent's move? Share your thoughts in the comments section!
---
Images via Shutterstock, Shadowserver.org