BlockPay, a cryptocurrency payment solutions provider, has announced an ICO to raise funds for development. Set to open in early 2017, the ICO will be hosted by OpenLedger, who is already administering a pre-ICO that went live on August 23.
Disclaimer: This article was sponsored by Bitcoin PR Buzz. Bitcoinist is not affiliated with the firms represented by Bitcoin PR Buzz and is not responsible for their products and/or services.
BlockPay Working to Solve Perceived Blockchain 'Risks'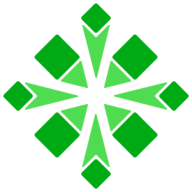 The Munich-based firm works to solve "security and business risks" present in blockchain technologies. By mitigating these risks, the company believes that businesses will be more open to accepting digital currencies, which BlockPay offers to help them with for free.
One of the main ways the company addresses these perceived risks is by developing standardized point-of-sale tools for merchants. They say that funds raised through the ICO will help fund the maintenance and expansion of their efforts.
So far, the company has produced a standalone application that merchants can use to accept digital payments, alongside an "integrated system" that enables digital payments on existing ecommerce and point-of-sale systems.
BlockPay is also responsible for the recently-announced Echo Wallet, advertised as "a multi-currency, multi-asset wallet that also doubles as a secure communication application."
Echo "solves two major problems of our time: Privacy and Financial freedom," said BlockPay co-founder and CEO Christoph Hering.
The company is currently having a pre-ICO hosted by OpenLedger, which has raised over 300 BTC so far. Individuals can participate in the pre-ICO by going to BlockPay's official ICO page, or the CCEDK website. Tokens can be purchased with BTC, BTS, ETH and SBD.
The full, public ICO is scheduled to open in early 2017, where 5 million tokens will be up for sale. OpenLedger says the ICO will run until all the tokens are sold.
What do you think about this new project? Will it help businesses accept digital payments? Let us know in the comments below!
---
Image courtesy of BlockPay.