Centz, a digital currency service letting users convert gift card balances to cash, will hold an ICO in November, hosted by OpenLedger.
Disclaimer: This article is sponsored by Bitcoin PR Buzz.
Centz: Turn Gift Cards Into Digital Cash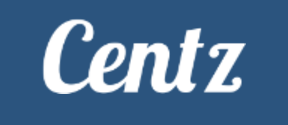 Announcing its service at Money 20/20 in Las Vegas, Centz uses a specialized digital currency called "Centz Gold Bucks" (CGB) to convert gift card balances to digital cash, letting users spend their balances on anything.
To use the service, customers create an account and load gift card balances into their digital wallets. Centz then converts the card balances into CGB and gives it to users in a single, spendable lump sum.
According to Centz, users can spend their CGB anywhere that accepts gift cards. If successful, this service could stand to make gift cards a more flexible and fungible method of gift-giving.
In a press release, Centz president Swen Swenson detailed his company's goal in entering the gift card industry:
"Perhaps the biggest change in gift-giving is the rise of the virtual gift, in the form of e-gift cards. These transactions will be conducted online and new forms of delivery and security will need to be implemented as users find new ways to use gift cards."
Expanding on this notion, the company wrote in a press release that it believes the $160 billion USD gift card in America (processing $435 million per day) needs innovation. They argue that up to 20 percent of the more than two billion gift cards sold in 2015 will never be used, making for $34 billion wasted.  
Centz will have stiff competition in the bitcoin space, however, with Gyft providing a similar service that has seen wide success.
Doing the same process in reverse, Gyft lets users purchase gift cards with bitcoin, storing a digital copy of the cards in an online wallet. Gyft has been a popular service for bitcoin users wanting to spend their coins at places that don't accept the currency directly — such as Amazon.
What do you think of this new service? Let us know in the comments below. 
---
Images courtesy of Centz.