Phishing site, Dash-Wallet.com, is still defrauding unexpecting users of their Dash despite having been outed as a fraudulent website years ago.
Also read: MBit Casino Issues $60K Payout to a Single Winner
Dash-Wallet.com Still Victimizing Users with Phishing Tactics
There are many online warnings for Dash users to heed, but unfortunately, they are not very visible unless one were to proactively look for them.  And because most of the users being defrauded are likely careless, naive; or beginners —  the warnings are usually no help to the primary victims of this site.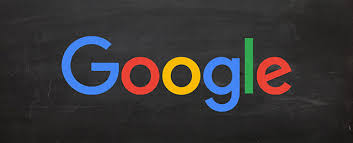 The situation is not made better by the fact that the website is one of the first to be listed when entering search queries about Dash or Dash wallets. In fact, it certainly could be argued that this has been the biggest reason for the site's sustained success.

The site itself is also inconspicuous enough, looking very much like a legitimate site offering wallet services to Dash users. The site offers a full functioning wallet that actually generates working Dash addresses.

Additionally, deposits apparently work without a problem, but unsurprisingly it's when people attempt to move their Dash out of their wallets where people run into problems. They simply will not be able to because the transaction will literally take forever to confirm, as a result, the user will be out of luck with no Dash to speak of.
Are Search Engines to blame?
There's not much crypto good-doers can do if every online advisory warning Dash users of the phishing site is less visible than the phishing site itself. 

Furthermore, not only has Google allowed this site to stay on top of the first page for search queries related to Dash, it has also deemed the site as "not dangerous" on its transparency report page.

Until these things change, we can probably expect the list of users victimized by this site to keep growing.

What do you think of the longevity of this fraudulent site? Are search engines like Google to blame for it?
---
Source: thedashtimes.com
Images Courtesy of wattsupwiththat.com, thedashtimes.com, Google