As more people pile into cryptocurrencies, the need for secure storage of them will escalate. At the moment, there are only a handful of companies providing hardware wallets for Bitcoin and altcoins. Currently, those looking for such wallets are increasingly finding shelves are empty of stock amid increasing demand.
---
Blockchain security company Ledger announced yesterday that it has secured $75 million in investments to facilitate upscaling its operations to cope with higher demand. In a press release, the company stated that investments were led by London-based capital markets company Draper Esprit.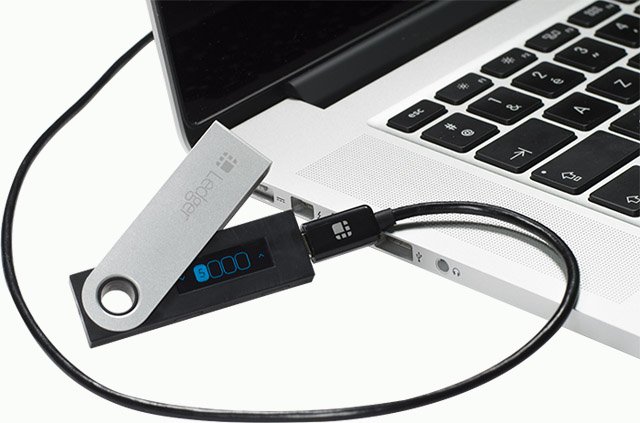 Investment Partners
According to the website, this is the second round, Series B, of funding, with the first securing $7 million in March 2017. Additional funding for this round came from Draper Venture Network funds, including Draper Associates, Draper Dragon, and Boost VC, as well as FirstMark Capital, Cathay Innovation, and Korelya Capital.
Ledger CEO Eric Larchevêque applauded the joint efforts:
These funds will be used to keep investing significantly in R&D while scaling our operations and deploying our teams globally. I am delighted to bring on board Draper Esprit and a truly global group of investors who will support the company as it grows rapidly.
Draper Esprit CEO Simon Cook praised the company's efforts in building secure solutions for cryptocurrencies:
Blockchain, as evidenced by crypto assets, is a truly revolutionary technology. Security will be paramount to its success and we believe that Ledger has built the world's best security platform to manage private keys for all blockchain and crypto asset applications.
Cold Wallets Wanted
The Paris-based company, founded in 2014, is also planning to launch a new solution for financial institutions called the Ledger Vault. This will enable banks, hedge funds, and family offices to securely manage their crypto assets. A few months ago, Ledger announced partnerships with technology leaders, including Intel and Gemalto, aiming at delivering a high assurance security infrastructure for crypto asset applications.
Ledger supplies the world's most popular hardware wallet. It has sold over a million of them across 165 countries, and demand is rampant. At the time of writing, the website was reporting it was out of stock on the Ledger Nano S, its flagship product, and pre-ordering for the next batch in March 26th was necessary. The unit can be purchased on third-party sites, such as Amazon, but at vastly inflated prices.
Do you have a cold wallet or store your crypto online? Let us know in the comments below.
---
Images courtesy of Bitcoinist archives and YouTube/@Ledger.