Riding the wave of recent positive news for Ripple, the XRP token is roaring with a 200% price surge over the weekend as the cryptocurrency market is reaching higher highs. But is Ripple for real or is it being fueled by confusion among new investors? 
---
Is Ripple For Real?
Jokes were abound this weekend as the cryptocurrency industry embraced April Fool's Day in usual fashion. Meanwhile, Ripple experienced a serious surge with its market cap soaring from $360,000 USD to over $2.3 billion.
The price of Ripple XRP token experienced a whopping seven-fold increase in the past few days, and easily outperformed recent stalwarts such as Dash, Monero and the SegWit hopeful Litecoin in the past week. Even Bitcoin, which managed to break the $1,100 barrier on news of becoming a legal form of payment in Japan, could not match yesterday's 200% rise. 
The rise comes amid news of Bank of Tokyo-Mitsubishi UFJ recently joining Ripple's Interbank Group for Global Payments Based on Distributed Financial Technology.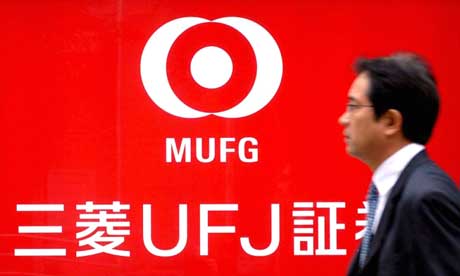 "We are pleased to join Ripple's Global Payments Steering Group," said Hirofumi Aihara, General Manager, MUFG Digital Innovation Division. "…Collaborating with other members of GPSG, MUFG will contribute to the creation of standards for Ripple's network."
Ripple is positioning itself as a cheaper payment network, particularly for large banks and enterprises, with a much higher throughput compared to Bitcoin. CEO Brad Garlinghouse explained that Ripple could rival traditional systems such as Visa with nearly 70K transactions in just 3.7 seconds and at a lower cost than Bitcoin.
3. Avg XRP fee: $0.00031. Avg BTC fee: $0.48. #fasterandcheaper

— Brad Garlinghouse (@bgarlinghouse) March 31, 2017
However, the token might be setting up for a reality check as some believe the price surge has been fueled by a "misunderstanding." Critics on Bitcointalk.org reacted to the meteoric rise, pointing out that Ripple, the company, is not the same as the XRP token and its Ripple Consensus ledger.
According to Ripple, its Global Payments Steering Group (GSPG) is where "leading banks are working with Ripple to reduce the time and cost of settlement, while also enabling new types of high-volume, low-value global transactions."
By coming together to form the GSPG, these banks are laying the foundation for a new payments network, underpinned by Ripple's solutions and supported by rules and governance for global settlement.
In other words, new demand for the XRP token could merely be speculative at this point as banks would be able to bypass transactions on the Ripple Consensus Ledger with their own Ripple-inspired platforms.
The commentator also noted:
Check the volumes, [Poloniex] currently stands for $150M+ volume, RCL only 20. What now is happening is a pump, driven by people misunderstanding the news.
The Rise and Rise of Cryptocurrencies
Overall, April is getting off to a hot start for cryptocurrencies as the total market capitalization is now a record $27 billion. It has been on an uptrend, particularly accelerating as of late following the rejection of the COIN Bitcoin ETF in mid-March.
Though Bitcoin price has remained relatively stable oscillating between $900 and $1,200 amid scaling uncertainty, its overall dominance of the market has seen a huge drop from 84% to 68%.
Nevertheless, while the rejection of the first ever ETF might be seen as a setback for Bitcoin to some, the media attention received in the run-up to the decision appears to have attracted new investors to the crypto space as a whole.
What is the real cause for Ripple's price rise? Is Bitcoin waning dominance a temporary phenomenon? Let us know in the comments below!
---
Images courtesy of coinmarketcap.com, Shutterstock, twitter, MUFG