The United States Department of Justice has launched a criminal investigation into an Uber data breach that occurred in May 2014. Reuters reported that, during this process, the Department of Justice will attempt to determine whether Uber's ride-sharing competitor, Lyft, had any involvement in the breach. 
Also read: Purse.io Reveals its Secret Platform Tritium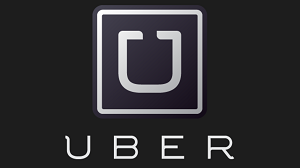 In February, Uber revealed that they had suffered a massive data breach, in which approximately 50,000 Uber drivers had files containing their names and driver's license numbers downloaded by an unauthorized person. According to Reuters, "an investigation by Uber determined that an Internet address potentially associated with the breach can be traced to Lyft's technology chief, Chris Lambert." Former federal prosecutor Miles Ehrlich, legally representing Lambert, said that his client had no involvement in the Uber breach.
Since the Department of Justice began its probe, Lyft released a statement saying that they had "not been contacted by the DOJ, U.S. Attorney's office or any other state or federal government agency regarding any investigation."
Department of Justice spokesperson Abraham Simmons informed press that he could neither confirm nor deny that there was an ongoing investigation, stating that no one has been accused of any crimes thus far.
This data breach is yet another example of how many firms can benefit from integrating blockchain technology into their business models. Uber, while rightly hailed as a champion of P2P and the sharing economy, ultimately operates under a centralized structure. Therefore, all of its data is stored on centralized servers or computers, making it easier for the hacker to gain access to the driver information. If Uber used the blockchain, or if we had a blockchain-based ride-sharing alternative, then there would not have been a centralized point of failure for a hacker to exploit.
Although Uber does not take advantage of the benefits provided by decentralization, it still cares about its drivers. When they initially informed the public of the hack, Uber said that it would provide affected drivers with a year of Experian's ProtectMyID Alert, an identity theft protection service. Additionally, Uber reassured the public in a blog post:
Uber takes seriously our responsibility to safeguard personal information, and we are sorry for any inconvenience this incident may cause. In addition, today we filed a lawsuit that will enable us to gather information to help identify and prosecute this unauthorized third party.
Bitcoinist will continue to follow this story and provide updates as they become available.
Do you think the blockchain could have prevented Uber's data breach? Let us know in the comments below!
---
Images courtesy of angel.co,