Downtown Las Vegas is a stretch of the city that many visitors sidestep in favor of the infamous "Strip." The often heard refrain? Too gritty. Too rowdy. Unsafe. But let's look at how Bitcoin is changing this. 
---
East Fremont Street, the major arterial downtown, was decrepit and in a state of disrepair just a few years ago. But it's now in the midst of a major renaissance, having emerged as a robust thoroughfare of pedestrian activity.
And at the epicenter of it all?  Bitcoin
A major catalyst behind the economic resurgence of this area was the arrival of the online shoe and clothing retailer Zappos in 2009. Sensing downtown's immense potential, founder and CEO Tony Hsieh proceeded to pump millions into the area.
But an even bigger accelerant for downtown, which was once the Las Vegas strip, is businessman and bitcoin supporter Derek Stevens.
In 2012 he repurposed the downtrodden Fitzgerald Hotel into a swanky casino resort known as the D Hotel. Later the D's sister hotel known as the Golden Gate Hotel & Casino was also renovated.  Together these two locales were the first Las Vegas casinos to begin accepting bitcoin.
A Detroit native and co-owner and CEO of both hotels, Stevens is a fun loving guy who loves mingling at the D's Longbar with hotel patrons and guests. It was here, says Stevens, where guests started planting the seed for bitcoin as a payment option for guests and visitors. He notes that a series of these late night conversations is what fueled the fire around this idea. Unable to come up with a reason not to accept bitcoin, he forged forward with a plan.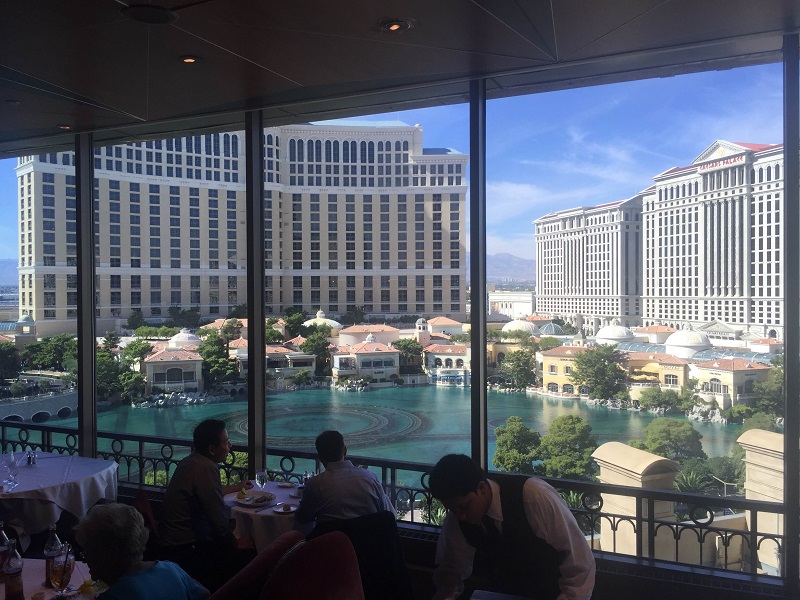 Today, these casino properties have become a magnet for throngs of Bitcoin enthusiasts and visitors seeking to spend their crypto for room stays and gift shop merchandise.
Las Vegas Home to Hundreds of Bitcoin-Friendly Businesses
There is also a luxury steakhouse on the second level of the D that accepts bitcoin. Moreover, bitcoin ATM's – nearly a hundred – are littered throughout each of the properties.
Coinmap, for example, displays hundreds of bitcoin-friendly locations in the vicinity of Vegas.
Despite the fact that Bitcoin is seen in some circles as the next big thing to hit Las Vegas, casinos there may never accept it on the gaming floor due to Nevada industry regulations.
Now Steven's has plans to erect a new resort, Circa, the first in over a decade along Fremont street. Slated to open in 2020 with over 777 rooms, it will feature a snazzy sportsbook venue along with a huge rooftop pool that is already being touted as one of the largest in the world.   
With news of this new addition to the downtown Las Vegas scene, the question that's now being bantered around is will Circa, too, accept bitcoin.  In Las Vegas parlance, let's just say that it's a pretty good bet it will.
Is a nuetral form of digital money like Bitcoin a perfect fit for a global gambling hub like Las Vegas?
---
Images via Shutterstock, CoinATMradar.com