As Chinese exchanges put BTC withdrawals on hiatus, LocalBitcoins is seeing new all-time trading highs – and not just in China.
---
New Trading Highs Around The World
The knock-on effect of investors flocking to the peer-to-peer marketplace is seemingly creating unprecedented demand in markets such as Canada, Chile, Colombia, New Zealand, Saudi Arabia, Sweden, Mexico, Turkey and, of course, Venezuela.
In fact, global P2P trading on LocalBitcoins has been seeing a continued upwards trend across the board. 
The Chinese market itself meanwhile recorded its largest ever trading volumes in the week ending February 11, with just short of 7.6 million yuan changing hands, Coin Dance data shows.
Chinese Bitcoin news service cnLedger pointed out the probable reason for the spike, tweeting:
When the demand remains, congesting one outlet means expanding another https://t.co/iOeufyCpra

— cnLedger (@cnLedger) February 13, 2017
Other countries including Turkey, Venezuela and New Zealand also hit new record highs in their respective fiat currencies, yet factors behind the numbers are likely less directly related to the Chinese status quo.
Venezuela is facing a combined crisis of currency devaluation and reissuance, along with an apparent government crackdown on Bitcoin usage. The country has been seeing repeated highs on Localbitcoins in previous weeks, accentuated by local exchange Surbitcoin being forced to exit the market.
New Zealand meanwhile is set to lose one of its oldest exchanges in April. BitNZ, which has been operating since 2011, is no longer able to find a bank to serve it, leaving it with no choice but to halt operations for good, it says on its homepage.
bitNZ will be closing down on April 15 2017, please withdraw all funds before then
In Mexico, continued financial uncertainty in the wake of ongoing diplomatic tension with the Trump administration is taking its toll on the peso. Devaluation following the US presidential elections has seen Bitcoin exchanges working overtime to cope with demand, with last week the busiest on record for the country's Localbitcoins market.
PBoC Regs Loom for LocalBitcoins?
In China, concern is rising that a crackdown on such P2P marketplace usage may be in the pipeline. After exchange and wallet service Bitkan stated it would be following the example of BTCChina, Okcoin and others, users took to Reddit to ask for clarification from LocalBitcoins.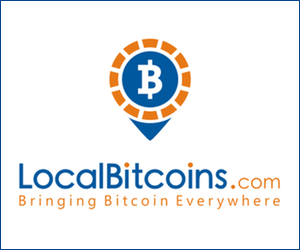 "We're based in Finland, generally speaking when a country or state increases Bitcoin regulation it hits our traders and not us directly. Each trader on our site needs to comply with their local legislation," staff responded; adding: 
[…]Keep in mind that our business model is quite far from a traditional exchange, we're a platform where users can set up their own exchange businesses.
Luckily, fluctuations in trading habits among Chinese investors, who once made up the overwhelming majority of traders, have begun affecting Bitcoin's volatility less and less. Prices quickly bounced back at the end of January after trading fell by as much as 90% following fees introduced by wary exchanges.
What do you think will be Localbitcoins' future in China? Let us know in the comments below!
---
Images courtesy of Coin.dance, Shutterstock