Exmo.com, a universal cryptocurrency trading platform, has announced its complete service for storing, trading, management, and usage of cryptocurrency and fiat money. Exmo does not charge fees for deposits or withdrawals. However, customers have to pay the minimum charges made by the payment systems.
Also read: Carl Force to Plead Guilty to Bitcoin Theft
Disclaimer: Bitcoinist is not responsible for Exmo's goods/services.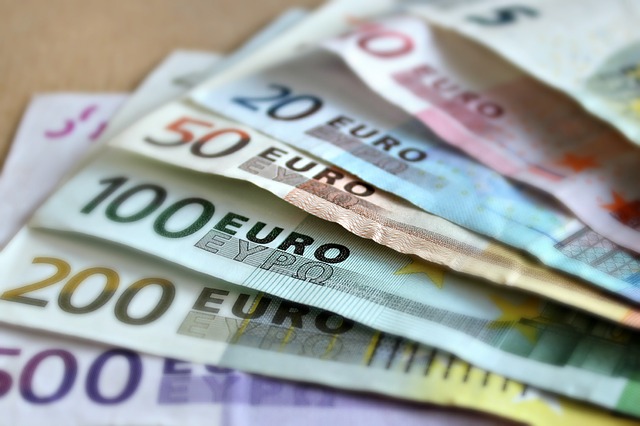 The complete range of storing, trading, managing, and using of cryptocurrencies and fiat is also supported by Maximum security — a service that provides ease of use, high-quality service, fast, and mobile technical support. Exmo promises maximum security, claiming during development the team made sure to identify and fix potential errors that may have threatened the safety of user information. Exmo makes sure that customers get features like secure access to accounts through two-factor authentication, the safety of deposit and withdrawal operations, and most importantly, the secure storage of cryptocurrency and fiat money. Customers will not face transaction malleability, as Exmo claims to have solved that issue while developing the platform.
Customers' Funds are Safe and Secure
Safety of funds has often been an issue for people transacting Bitcoin or other cryptocurrencies. Exmo hopes to work with its experienecd payment systems partners to provide the maximum technical protection of users' funds against hackers and errors in cryptocurrency codes.om being hacked and preventing possible errors in cryptocurrency codes. The company promises that its wide and distributed system will allow customers to safely store their funds, as it protects assets from being stolen by third parties or hackers. Some noteworthy features of the Exmo service are:
Confirmation of transactions by e-mail.
TOTP and SMS confirmation of entry and transactions.
Storage of clients' funds in cold wallets.
Liabilities for customers confirmed by an audit.
All clients' funds are insured.
Fast and Mobile Technical Support Team
Exmo.com offers a broad range of deposit and withdrawal methods, and also provides users with the most complete set of trading tools. However, the fundamental feature that distinguishes it from other exchanges is its high-quality service and its fast and mobile technical support team and feedback. The company promises:
"Our overall objective is to make our platform comfortable for our users. We appreciate your valuable time. So our specialists will try to answer your questions as quickly as possible. The technical support team is available 24 hours a day, every day including holidays and weekends."
Some of the features Exmo's technical support offers include:
User-friendly web portal.
Cryptocurrency enrollment occurs after the first confirmation on the network.
Transfer of funds through SEPA transfer takes place on the very next day.
User-Friendly Interface Caters to all Classes of Customers
Exmo promises that its users will experience ease of use when using its platform; according to Exmo, its services cater to any user. Both professionals and casual traders will be able to use the Exmo platform with ease, as it has all the necessary tools for working with cryptocurrency. Additionally, the platforms boasts a user-friendly interface, with which novice users can easily learn how to use cryptocurrency in just a few clicks. The user interface layout is very intuitive and doesn't require a lot of time for users to get acclimated. The company provides users with:
A large variety of methods for replenishing (cards, bank transfer euro and the dollar, and various national payments systems).
An instant exchange (with just one click, you can exchange your money).
A complete trading platform where customers can trade on the Exmo's platform to make money.
A personnel manager to answer all of the customers' questions as quickly as possible.
Online technical support staff 24/7.
Future Plans
It is important to understand that Exmo's platform itself does not sell or purchase anything, nor does it influence exchange rates in any way; rather, it takes a fee, estimated at 0.2% of each transaction, for the sake of providing a secure and reliable trading service for its users. Aiming higher, Exmo promises to add several rich features like:
Adding GBP to the Wallet.
Creating a Mobile Application for working conveniently with the platform.
Creating a full-fledged merchant business.
Hedging to help customers protect themselves in the event of a sudden change of price.
An address book where users can insert wallets from which they can reliably make transfers, without any additional checks.
A list of Exmo's partners e.g. shops, services, service providers and others that accept Bitcoin.
Prepaid cards that users can use to transfer funds to a Master Card and pay at any store.
"White list" of addresses, where users can send funds with just one click.
Repeat payments where users don't need to worry about paying bills, just select their bill, and it will repeat anytime they want.
Does Exmo sound appealing to you? Let us know in the comments below!
---
Image: Exmo
The author is not associated with Exmo, nor has any vested interest with the firm.