Until now, finding ourselves with a wallet full of Bitcoin but devoid of cash has meant one thing. An intense period of holding on to our asses. I mean, nervously watching every price rise from the time we sold until we could afford to buy back in. Or in my case, never quite getting to that point.
---
Now there is a solution for those of us desperately HODLing who sometimes also find ourselves desperate for cash. A start-up called SALT Lending is promising loans secured on blockchain based collateral.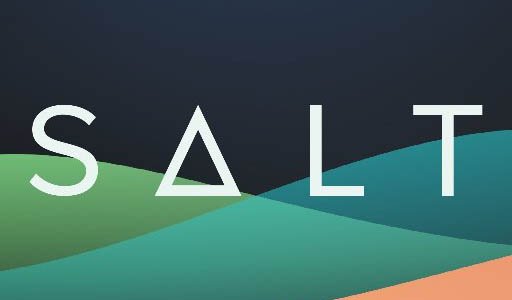 Not That It Applies to Me, But Go On
The concept is simple enough. SALT Lending, with their Secured Automated Lending Technology (SALT, you see?), connect you with a lender. You get a normal loan from a normal (FIAT) lender, and the cash is paid into your account within a few days. You make regular payments and the loan gets paid off.
Here's Where It Gets Good
There is no credit check required because the loan is secured against the collateral in your cryptocurrency. You don't need to sell your assets, so any price rise is all yours. And you can spend the money on whatever you like.
The minimum loan amount is $5000 (or equivalent), and there is no maximum limit to the loan's value. Of course, you need to maintain a margin on the value of your equity in case of a drop in price.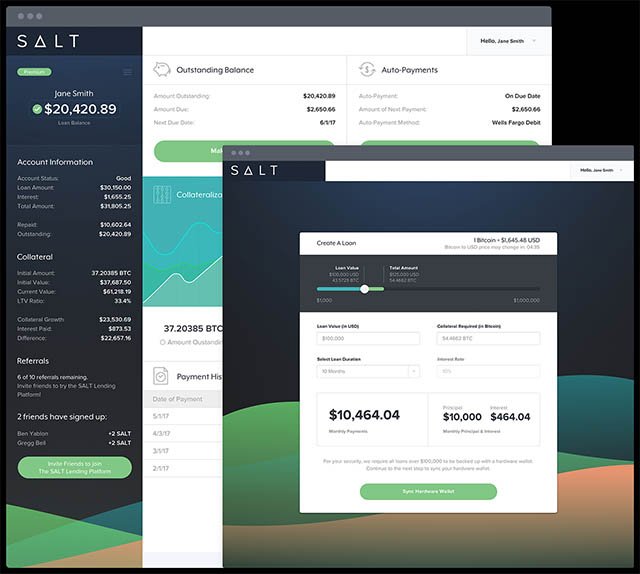 I Get the Cash and I keep My Bitcoin?
Your Bitcoin or other blockchain based asset must be transferred to a multi-signature wallet created by the SALT service. As soon as the loan is paid off you will get it back.
According to the website, you could even miss a payment and they won't foreclose on you. They will just take that payment out of your collateral amount. Try getting that kind of service through a standard lending service.
So What's the Catch?
The site promises competitive rates, although at this stage these are not advertised. Exact rates will depend on a variety of factors such as amount and term of the loan, so this is to be expected.
Loans will only be available to members. There are three tiers of membership, all payable in a proprietary coin called SALT. The company is currently in an ICO-type stage of funding, whereby they are selling SALT tokens to investors. They call this a membership sale and have a soft-cap of $35m they are hoping to raise.
It Seems Like a Good Idea to Me
Yeah, me too. Time will tell how competitive the loan rates and membership fees are, and how widespread the adoption and availability of lenders is. But at this stage, I'm giving the concept a big thumbs up.
Erik Voorhees (CEO of Shapeshift) is an adviser on the board of directors, and he's certainly pleased that the project has come to fruition.
So very excited to see this project come to existence. No longer will people need to liquidate Bitcoin for cash. https://t.co/i9dPWh9AiK

— Erik Voorhees (@ErikVoorhees) August 15, 2017
How much impact could Salt Lending and crypto asset backed loans have on the loan industry? Let us know what you think in the comments below.
---
Images courtesy of SALT Lending, Shutterstock