The Swiss government appears to be taking concrete steps in going forward with its plans to create a state-issued cryptocurrency. The government of the Alpine nation has requested a preliminary report on the risks and opportunities of the e-franc. Switzerland is one of the crypto-friendliest countries in the world.
---
Risk and Opportunities of the e-franc
Cedric Wermuth is the principal proponent of the study. Wermuth is the vice president of the country's Social Democratic Party. According to Reuters, the Swiss Federal Council has backed Wermuth's proposal for an e-franc report.
With the backing of the government, it is now up to the country's parliament to move the process forward. Once the lower house of parliament gives its approval, the country's finance ministry will conduct a study.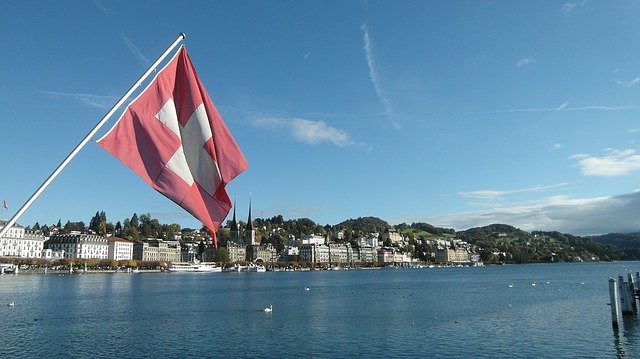 Earlier in the year, Romeo Lacher, the chairman of the Swiss stock exchange, urged the government to consider issuing a national cryptocurrency. According to Lacher, such a move would boost the local economy and improve the country's cashless financial infrastructure.
Conversely, the Swiss National Bank (SNB) dismissed the need for a national crypto. The country's apex bank believes the operating cashless ecosystem in the country does not require an upgrade. Speaking in April, Andrea Maechler, the SNB governor, said that government cryptos posed a higher risk than private-issued digital currencies.
Proceeding with Caution
In light of the inherent risks, the government is moving with a fair amount of caution. A statement from the Federal Council on the proposed report said that:
The Federal Council is aware of the major challenges, both legal and monetary, which would be accompanied by the use of an e-franc. It asks that the proposal be adopted to examine the risks and opportunities of an e-franc and to clarify the legal, economic and financial aspects of the e-franc.
The government has given no official timetable on the proposed date when the report will be published if the study is approved.
Switzerland isn't the only country that is mulling the idea of a state-issued crypto. The Swedish Riksbank previously announced that it would create the e-krona, a cryptocurrency version of its fiat currency. Earlier in the year, Venezuela released the petro, a digital currency backed by the country's oil reserves.
Will the proposed e-franc have more legitimacy than Venezuela's petro? Do you think a state-issued crypto is good for a country's economy? Let us know in the comments below.
---
Image courtesy of Shutterstock and Bitcoinist archives.