BTC price has once quickly recovered above $8,000, which Fundstraat Chief Analyst, Tom Lee, believes is a sign of "positive change" in the crypto market.
---
Bitcoin Knocked Down, But It Gets Up Again
Just like that Chumbawumba song from the late 90's — Bitcoin price keeps getting knocked down, but it gets up again. Yesterday, Bitcoin once again pared its losses from another dip below the $8,000 mark. Following a nearly $400 drop, Bitcoin bounced off $7800 support and is now trading at [coin_price].
However, last week's similar drop, purportedly due to the SEC's rejection of the Winklevoss' Bitcoin ETF, took almost a day to recover compared to mere hours yesterday.
In any case, the bulls seem to have shrugged off the news because CBOE's VanEck/SolidX Bitcoin ETF proposal — the one that everyone's actually excited about — is still due for a decision sometime in August, though a postponement is likely.
But if last week's drop was attributed to the rejection of the ETF (that no one expected to be approved anyway) — why the dip yesterday?
"It looks like the entire market [was] in a risk-off mood [yesterday]," Mati Greenspan, senior market analyst at eToro, told Rueters. "It started with the (FAANG) stocks, but the mood seems to be dragging down crypto markets as well at the moment."
As Bitcoinist reported yesterday, last week's strong close confirms signs of bullish momentum in the charts.
Notably, the Moving average convergence divergence (MACD) has made a bullish cross, which hasn't happened in over a year. All three previous crosses have led to significant bull-runs and new all-time highs such as last year's historic run-up from $1,200 to $19,400.
Bitcoinist price analyst, Filb Filb, writes:
Despite the positive outlook, it is important to remember that the bulls are attempting to recover from lower lows at $5,800. In order to confirm a bull market, a higher high over $10,000 followed by a higher low, must be found otherwise the bears will capitalize on any uncertainty and look to test $5,000.
Price Recovery 'Affirming Why Technicals Improving'
Meanwhile, Fundstraat Chief Analyst and Bitcoin permabull, Tom Lee, believes the quick back-to-back recoveries in Bitcoin price show that market sentiment is improving.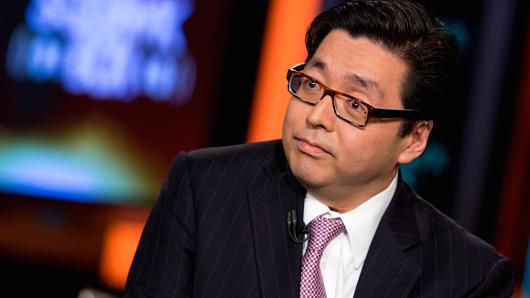 "It's a sign of a positive change in crypto that bitcoin has essentially shrugged off the Winklevoss ETF rejection," Lee said. "If this took place in April-June (more bearish period), the crypto market would have seen a sizable sell-off. In short, affirming why technicals improving."
Prominent Bitcoin investor Barry Silbert recently echoed Lee on improving market fundamentals. Bitcoin price is starting to look pretty good "from a technical perspective," said Silbert who thinks we'll see "some consolidation" before 2019, which he believes will be a "big year."
The improving technicals will also be boosted by tailwinds from this year's renewed Bitcoin ETF hype, which could extend into next year.
In the meantime, CBOE's and VanEck's chances looking better than ever as they are two strictly regulated financial institutions who have worked with regulators for over 40 years. In other words, they have a much better shot to become the first Bitcoin ETF compared to other proposals such as Winklevoss' or Direxion.
Therefore, with the market heating up as we move into the fall, traders are betting that the SEC will eventually give the green light and send Bitcoin price [coin_price] to new all-time highs. 
Will the Bitcoin ETF hype boost Bitcoin price to new all-time highs this year? Share your thoughts below!
---
Images courtesy of Shutterstock